Exclusive
Amanda Bynes Told Publicist She 'Didn't Want To Live Anymore' Before Cops Were Called, He Claims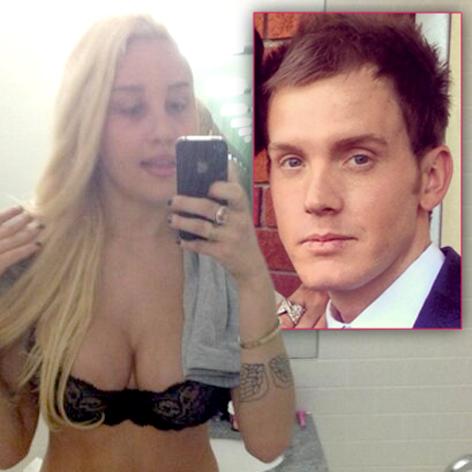 The publicist who sounded the alarm on Amanda Bynes to the NYPD late on Wednesday has told RadarOnline.com he did it in a desperate panic, because she had told him: "I don't want to live anymore."
"Amanda had called me and we had a private conversation, but it was clear to me that she was high on drugs," Jonathan Jaxson told RadarOnline.com, in an exclusive interview.
"Then, she said that she didn't want to live anymore. I took that as that she wanted to kill herself. I freaked out."
Article continues below advertisement
Jaxson said he immediately called the New York Police Department and tweeted at their handle that the 27-year-old ex-Nickelodeon star was "soooo messed up on drugs", knowing that officers would then perform a welfare check.
Police have not said if they attended Bynes' apartment, but Jaxson told RadarOnline.com he later received a call from an officer explaining that Bynes "was fine".
"I had heard stuff like this from Amanda before," he said.
"But this time, I had a mental image of her in a bathtub, wanting to hurt herself. Then I saw a photo of her in her bathroom that she'd posted on Twitter. I freaked. I did not know what else to do.
"I thought consciously about it for a minute and decided to call the authorities. I thought, 'I have to do something to save her.'
"When someone tells you they don't want to live anymore, that in itself would provoke anyone who cares. I know that Amanda is a person crying out for help."
Article continues below advertisement
Jaxson -- he describes himself online as a "Publicist/Manager/Marketing/Consulting/God Fearing/Realtor" -- has been attempting to help the What I Like About You star for some time in a bid "save her image," he said.
Jaxson also defended himself against claims he called the NYPD for attention.
"She may hate me for doing what I did -- that's great, fine, dandy -- but I did what I did to save her life. At the end of the day, what else was I going to do?" said Jaxson, who in 2012 was threatened with a defamation lawsuit from another celebrity, Kim Kardashian, after he claimed her over-the-top wedding to Kris Humphries was a sham.
"God forbid something happened to Amanda because I would have to live with that the rest of my life, if I did not make the call."
He added, "Thankfully though Amanda is alive, but she is still not good. Hopefully people and the media now understand that this is no longer a joke and she get the help she needs."
If you, or anyone you know, is struggling with thoughts of suicide, please immediately seek help — you can speak with a skilled, trained counselor at a national Suicide Prevention Lifeline crisis center in your area, anytime 24/7 — call 1-800-273-TALK (8255).