Amanda Bynes Placed Under 5150 Hold After Bizarre Chain Of Events Near L.A.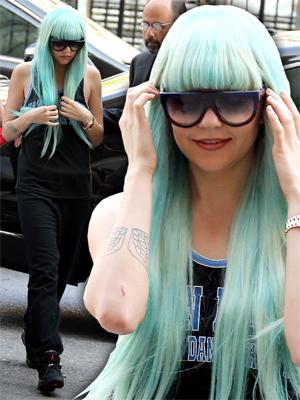 Amanda Bynes has been placed under a 5150 hold, RadarOnline.com has confirmed, after police say she was accused of trespassing and starting a small fire in the driveway of a Thousand Oaks, Calif. home Monday.
The 27-year-old was placed on the 5150 — she'll be held for evaluation the next 72 hours — after speaking with officers who arrived on the scene.
It's the same evaluation that Britney Spears went under in 2008 and more recently, Brooke Mueller, that allows for a qualified peace officer or clinician to involuntarily confine someone because it's deemed they have a mental disorder that makes them a danger to themselves and/or others.
Article continues below advertisement
The embattled What I Like About You star is due back in a New York court Sept. 26 linked to her May bong-tossing incident, as she's charged with reckless endangerment and attempted tampering with physical evidence linked to that fiasco.
Stay with RadarOnline.com for more on this story.