Exclusive
Amanda Bynes Dumped By Her Weed Dealer After She Allegedly Stole His Supply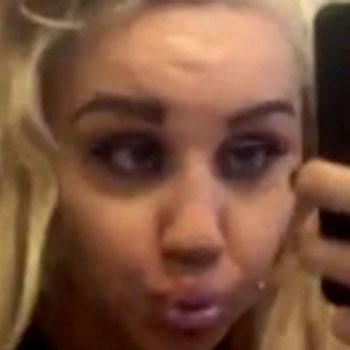 Amanda Bynes violated a major marijuana no-no by stealing her dealer's supply right from under his nose and now he refuses to sell to her, RadarOnline.com has exclusively learned.
According to an insider, Amanda's dealer was making a delivery to her place when the alleged theft occurred.
"Amanda's dealer used her bathroom while he was there and she jacked his weed!" the source told RadarOnline.com.
"He didn't realize at first because he's a delivery weed service, but when he went in his bag he saw his stash was missing. She even replaced it with empty weed jars!"
Article continues below advertisement
The source tells RadarOnline.com that not only has Amanda lost her marijuana delivery service because of it, but she better watch her back.
"He won't go to her anymore," the source said.
"And she could end up really getting screwed by these guys. They're good dudes, but you don't steal from drug dealers!"
As RadarOnline.com previously reported, Amanda was given a second shot at her album recording deal by Chinga Chang Records when they offered her a $200,000 signing bonus.
"I would have to be an idiot to not do everything in my power to create a classic album with her. It's not about being more gangster than Drake, it's about representing the culture and having the ability to make better music than him," Daniel Herman of Chinga Chang told RadarOnline.com.
"She's got that. I just want her to let me have the opportunity to prove it to the world."