Story Behind Psych Hold: Amanda Bynes Returned To Los Angeles Because She Was Broke & Out Of Options In New York City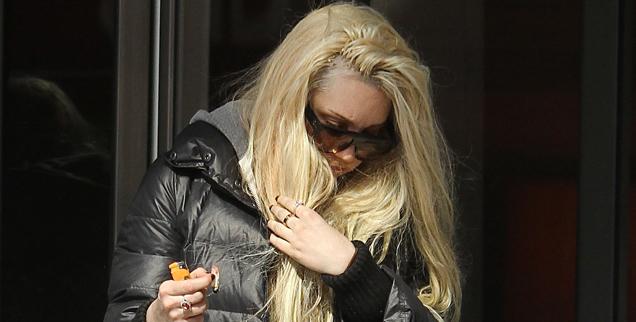 Amanda Bynes was forced to return to Southern California because she was broke and unable to find any place to live in New York City, RadarOnline is exclusively reporting.
It has not exactly been a glorious homecoming for Amanda, who is now on a 5150 psych hold after setting a small fire in the driveway of a home on Monday.
The decision for Bynes to return to Los Angeles "was made because she had run out of money she had access to. Amanda was unable to find any place to live in New York City because of her bizarre behavior," a source told RadarOnline.com exclusively.
Article continues below advertisement
"No one would rent an apartment to her. She does own a house in Calabasas (California). It's unclear how she got to California from New York." The source also adds she does not have a valid drivers license in either state.
Bynes made a fortune as a child star and while she still has money left, the money she has access to right now has dried up.
Law enforcement decided the ex-Nickelodeon star was a danger to herself and others after she set the fire Monday night and she was taken to the hospital and placed on a 5150.
Bynes could remain on the psychiatric hold for up to 72 hours.
It's the same evaluation that Britney Spears received in 2008 and more recently, Brooke Mueller. The law allows for a qualified peace officer or clinician to involuntarily confine someone because it's deemed they have a mental disorder that makes them a danger to themselves and/or others.
Meanwhile, Bynes' parents, Rick & Lynne, are considering getting a conservatorship of their troubled daughter.
"If Rick and Lynn are going to seek a conservatorship, they need to act very, very quickly," the insider revealed.
Listen To The 911 Call That Lead To Amanda Bynes Being Placed On 5150 Hold
https://media.radaronline.com/brand-img/wp-content/0x0/2013/07/bynes911_7_23.mp3