Getting Back To Normal, Amanda Bynes Shops With Her Parents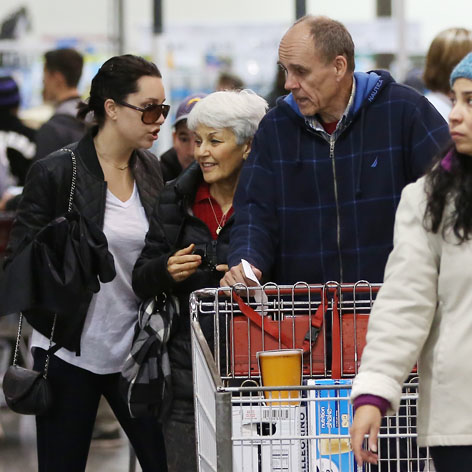 Amanda Bynes is returning to a more normal life and on Saturday, went shopping with her parents.
The former actress, newly out of in-patient psychiatric treatment, accompanied Lynn and Rick Bynes to a Costco store in Thousand Oaks, Calif.
Looking somber and wearing black jeans and a black jacket, Amanda appeared less than interested in the shopping but did dutifully follow her parents through the store.
Article continues below advertisement
Last week the High School Musical star completed several months of treatment -- first at UCLA Medical Center and then at the Canyons in Malibu -- after being diagnosed with bipolar disorder and schizophrenia. She went home to live with her parents.
Her family spokesman said she is now hoping to go back to school to study fashion.