Daniel Craig & Rachel Weisz Eying Exquisite English Estate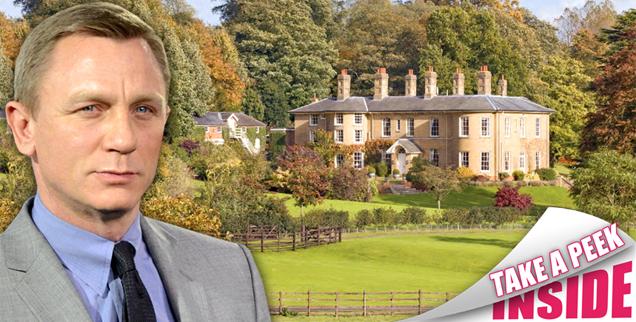 Daniel Craig is rumored to be in the market for the real estate purchase of a lifetime -- England's Dalby Hall Estate -- and we've got a look at the breathtaking property for you right here on RadarOnline.com.
The 45-year-old A-lister and his wife Rachel Weisz, Telegraph UK reported, were linked to the sprawling, 1,050-acre property earlier this summer, though no transactions have taken place yet.
Rumored to be in the $18.7 million price range, the Real Estalker reports, the estate's Victorian style home encompasses nearly 10,000 sq. feet, within eight bedrooms, six bathrooms, four half-bathrooms and more than 10 fireplaces. Other amenities include a library, a banquet hall and a service wing. Also on the property sits the Fordington Farmhouse, which has four bedrooms and two-and-a-half bathrooms.
Article continues below advertisement