Amanda Knox Was Shy & Demure, Not Sexually-Charged, Ex-Boyfriend Claims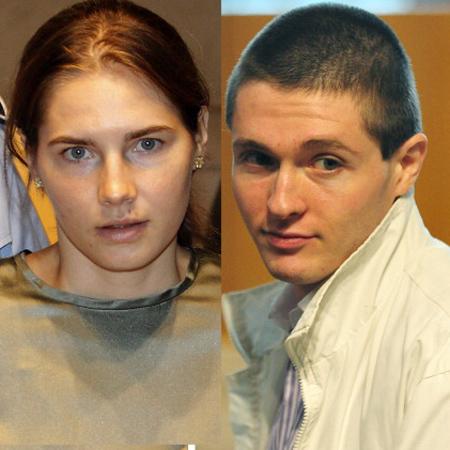 Amanda Knox's ex-boyfriend Rafaelle Sollecito says the Seattle native was demure and shy, completely in contrast to the sexually-charged temptress Italian prosecutors painted her as in the murder trial in the 2007 death of her college roommate Meredith Kercher.
"She wasn't remotely deviant -- Amanda was shy, inexpert and a little ham-handed: like me in fact," Sollecito told Italy's Oggi magazine. "I don't want to go into details, it wouldn't be right.
Article continues below advertisement
Sollecito, 29, told the magazine that if he's let off the hook, he plans on moving to the U.S., to ply his trade in the technology field.
"As a computer programmer Silicon Valley is like Mecca for me," he said. "But I'm on standby. I see that everything else moves, but I feel like I'm frozen. By annulling our absolution, the Supreme Court has put me back in a prison."