Amanda Knox Nearly Penniless Despite $4 Million Book Advance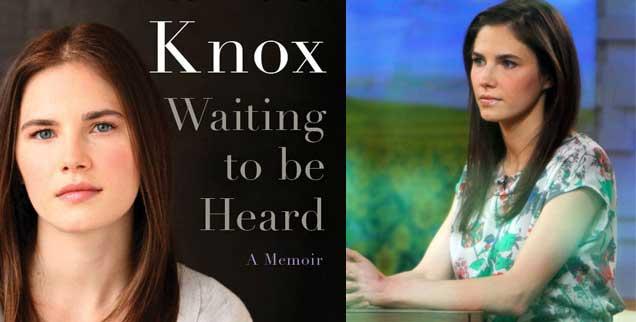 Amanda Knox has just about run through the $ 4 million advance she received for her book, Waiting To Be Heard.
"I don't know what I am going to do. The future is very unsure for me financially," Knox told the Toronto Post.
Knox was convicted in 2009 of the murder two years earlier of her former exchange student housemate Meredith Kercher. The conviction was overturned in 2011 but an Italian court has now ruled she can be retried for the brutal crime.
Article continues below advertisement
Knox hasn't been out buying fancy cars and yachts with her money from the memoir.
She paid her legal bills and reimbursed her parents for the $1.5 million in debt they ran up during four years of travel back and forth to Perugia, Italy so they could be by her side. She also went back to college, at the University of Washington, and she's facing new legal bills for the retrial.
Her book has also exposed her to a string of possible lawsuits from Italian officials who claim she's defamed them.
"People asked me if I would change the book and I said absolutely not. I am not going to change my story just because someone is threatening to sue me but I mean ... it sucks. It sucks and it sucks," she said.