Amanda Knox Is An 'Ice Queen' Says Prison Guard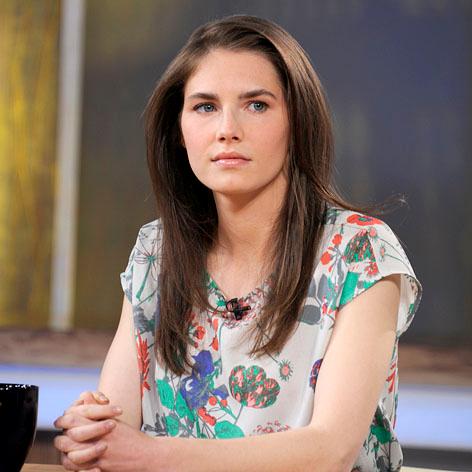 Amanda Knox was an "ice queen" who never cried and never spoke of her murdered roommate Meredith Kercher during her four years in an Italian prison, says her guard Angela Antonelli.
"She never cried once when I was there," Antonelli told the UK's Daily Mail. "I often spent nights there and looked into her cell through the hole to check on her and the others.
In 2009, Knox and her former boyfriend Raffaele Sollecito were convicted of murdering Kercher, who had been Amanda's housemate when they both arrived in Italy as exchange students two years earlier.
Article continues below advertisement
The conviction was overturned in 2011 and Knox returned to her home near Seattle. Earlier this year, an Italian court ruled that both Knox and Sollecito can be retried.
"Other people ask for tranquilizers, cry, shout that they didn't do it, that they're in pain, that they can't go on...Many prisoners bang their heads against the walls, sew up their mouths, scream, vomit, cut their wrists. But she showed no reaction," the guard said.
And while Knox never spoke of the woman she was accused of murdering, she did speak about President Barack Obama, even writing once that she'd had a dream he would personally welcome her back to the U.S., according to Antonelli.
And she was "obsessed" with the Beatles, frequently singing their songs, says her former guard.
"Even if Amanda didn't kill Meredith, she hasn't done anything to help people understand what happened that night. She thought only about her own survival," said Antonelli.