Amanda Knox's Ex-Boyfriend Says They Have 'Strong Bond,' But Would Never Date Again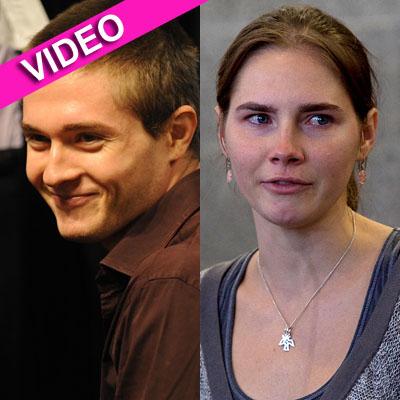 Article continues below advertisement
Anderson asked the question many were thinking: "Would you ever date her again?"
"No, no. She's with another boyfriend and I am going on with my life," Raffaele said.
"We are really good friends now, but no, no, there is nothing between us now."
Although the two have remained close and he even revealed earlier this week that he visited Amanda in Seattle earlier this year and that they frequently Skype.
"We skyped yesterday," Raffaele told Anderson.
"It's really weird because when I saw her in Seattle in March I just was there for the weekend because I was in Los Angeles and I found it a good opportunity to fly to Seattle just for the weekend. At a certain point during the weekend we were talking about our family, our relationships.
"We just were looking at each other in the eyes and we started to laugh saying, 'Well, we didn't really know each other but all the people in the world are talking about us' and we started to laugh just for that because it's quite unbelievable."
Article continues below advertisement
And it's their unbelievable circumstances that Raffaele says has bonded them for life.
"It's also really weird, there is a really strong bond between us but we don't know how it happened," he said.
To catch Raffaele's full interview, tune in to Anderson Live on Thursday, September 20.