'Foxy Knoxy!' Amanda Gets Cozy With Her Boyfriend James Terrano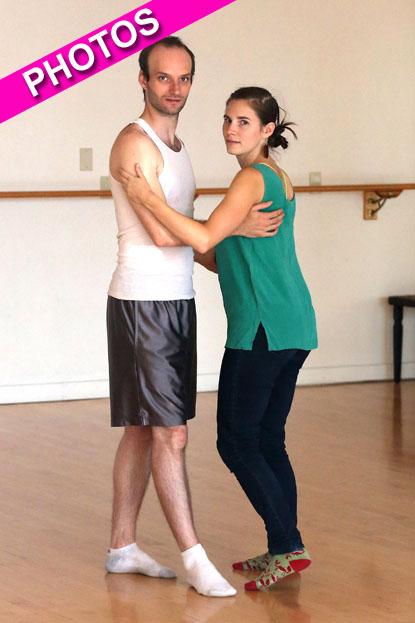 Article continues below advertisement
The couple was holding hands as they strolled through downtown Seattle and had drinks together.
In Sollectio's novel Honor Bound: My Journey to Hell and Back with Amanda Knox, he says he felt "indescribable joy," after they were acquitted of killing British student Meredith Kercher in Perugia, Italy.
Amanda was sobbing, and he said they had a "private moment in the basement of the courthouse, waiting to be taken back to prison one last time."
He said that his then-girlfriend, who had been dubbed "Foxy Knoxy" by the press, "squeezed his hand and said she couldn't wait to see her home and friends."
Amanda was reportedly paid a $4 milllion advance for her own book that will reveal her side of the horror she faced during her four-year imprisonment.
RELATED STORIES:
Amanda Knox's Family 'Is Happy To Have Her Home For Christmas,' Says Step-Mom