12 Trial Verdicts That Outraged America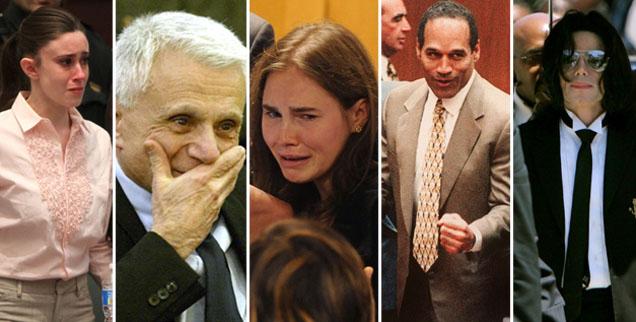 Some were found guilty, some were acquitted, but all shared one thing in common: the verdicts of their trials outraged America. Take a look at some of the most controversial trial outcomes of high-profile crimes.
Article continues below advertisement
Casey Anthony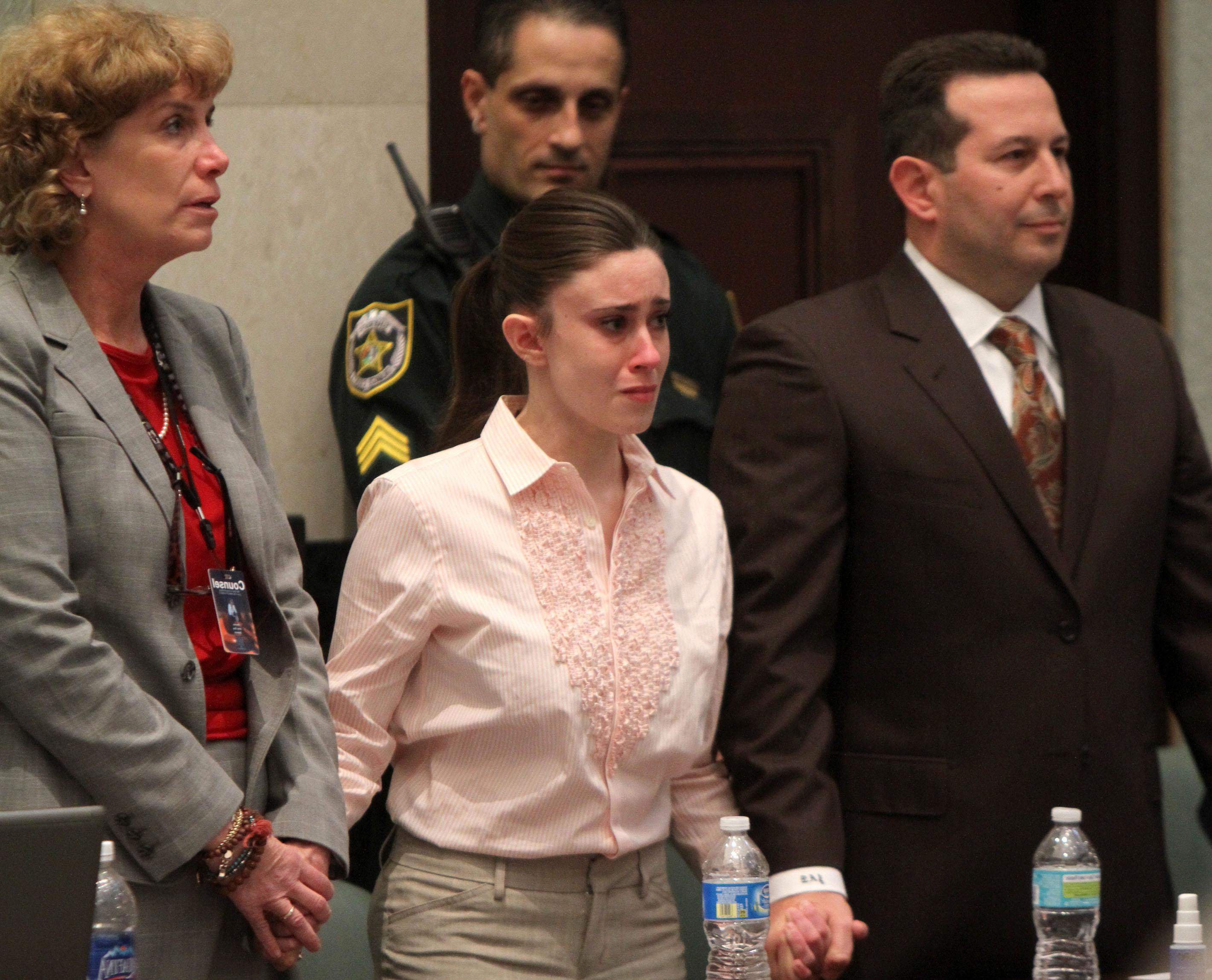 Casey Anthony: In a shocking verdict that roiled America, the Florida single mom was acquitted of murdering her two-year-old daughter, Caylee, in July 2011. Casey had failed to report Caylee missing, went out partying after the girl "disappeared," and lied to police. But Casey was found not guilty of Caylee's murder. After the televised trial, it was reported an investigator had missed an alleged computer search for suffocation methods from the Anthony home.
OJ Simpson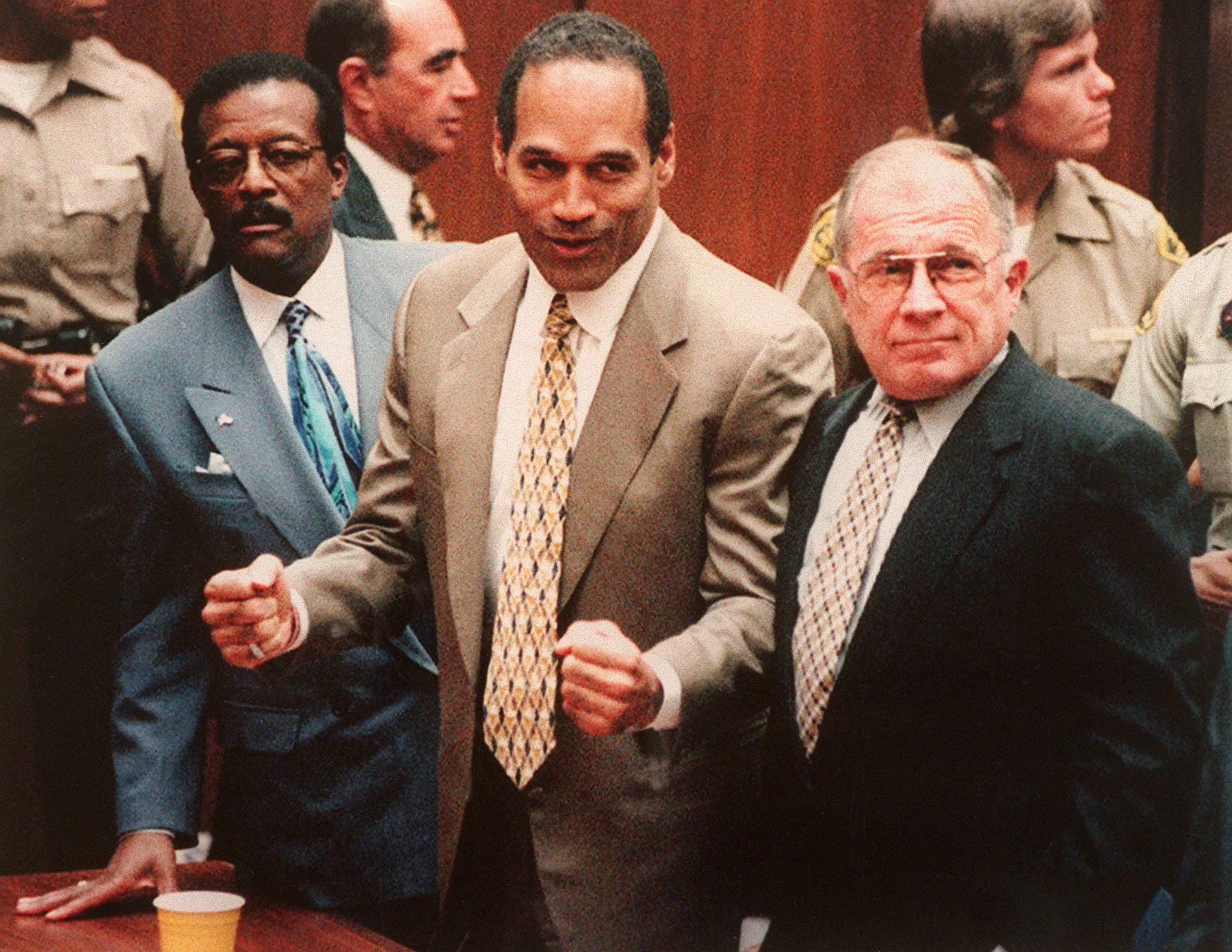 O.J. Simpson: Police believed the football great brutally knifed to death his ex-wife Nicole Brown Simpson and her pal Ronald Goldman at her Brentwood condo in 1994. The case became a sensation after Simpson tried to flee from police in a low-speed car chase before being arrested -- and his murder trial was televised, complete with a dream team of lawyers. After the nine-month trial of the century, O.J. was found not guilty in 1995. However, Simpson's legal woes weren't over and he was convicted for various felonies, including armed robbery and kidnapping, in 2008. He recently appeared at a court hearing in a bid to overturn his conviction.
Article continues below advertisement
Michael Jackson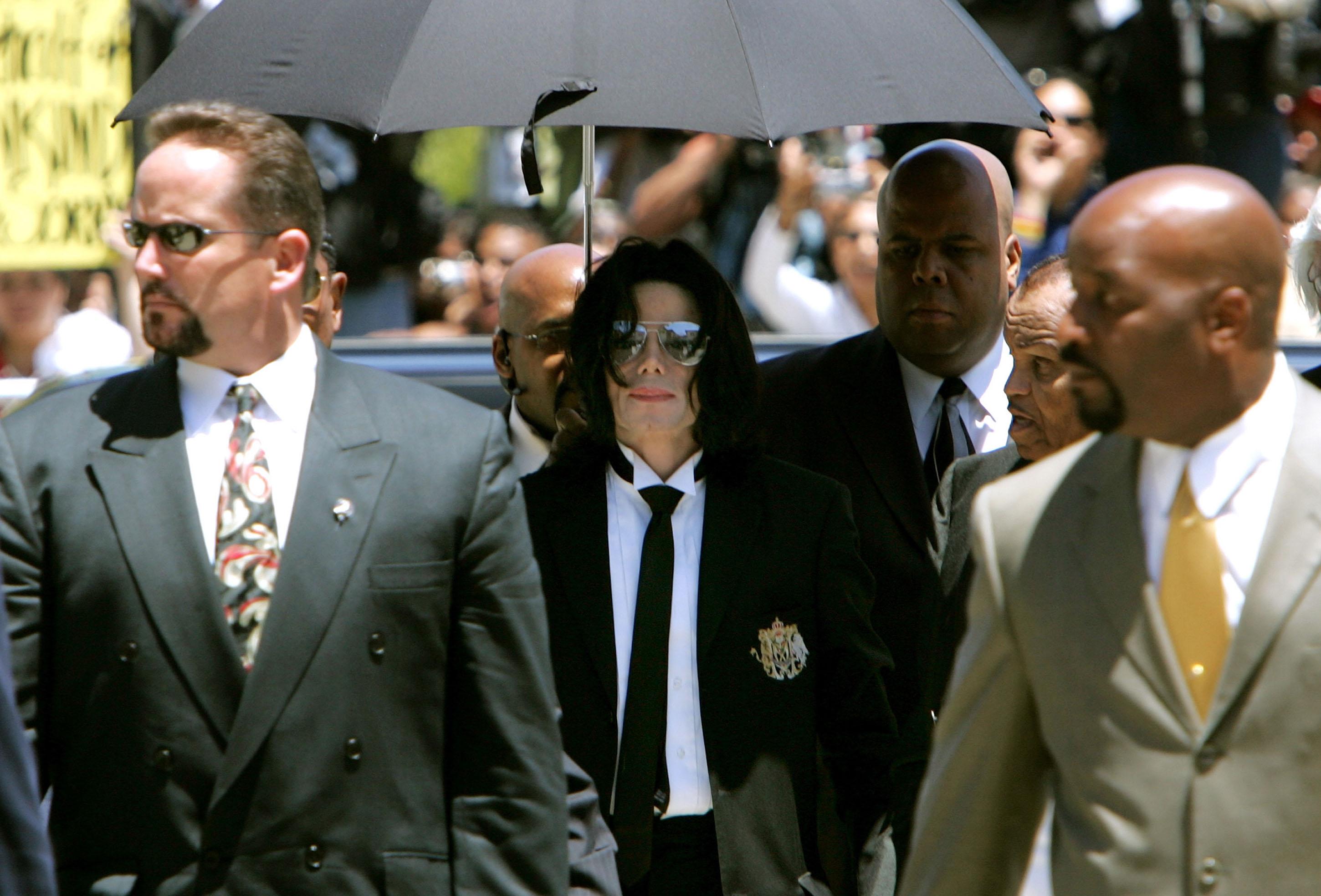 Michael Jackson: Ganvin Arvizo, 13, accused Michael of sexual abuse and in 2005, and the King of Pop went on trial for child molestation. While the boy testified that the singer had fondled him, introduced him to pornography, and plied him with alcohol, Michael was found not guilty on 14 charges. The Santa Barbara district attorney who had pursued Jackson for 12 years was in shock and so was the public, with many considering the case an example of a megastar beating the justice system.
Article continues below advertisement
Robert Blake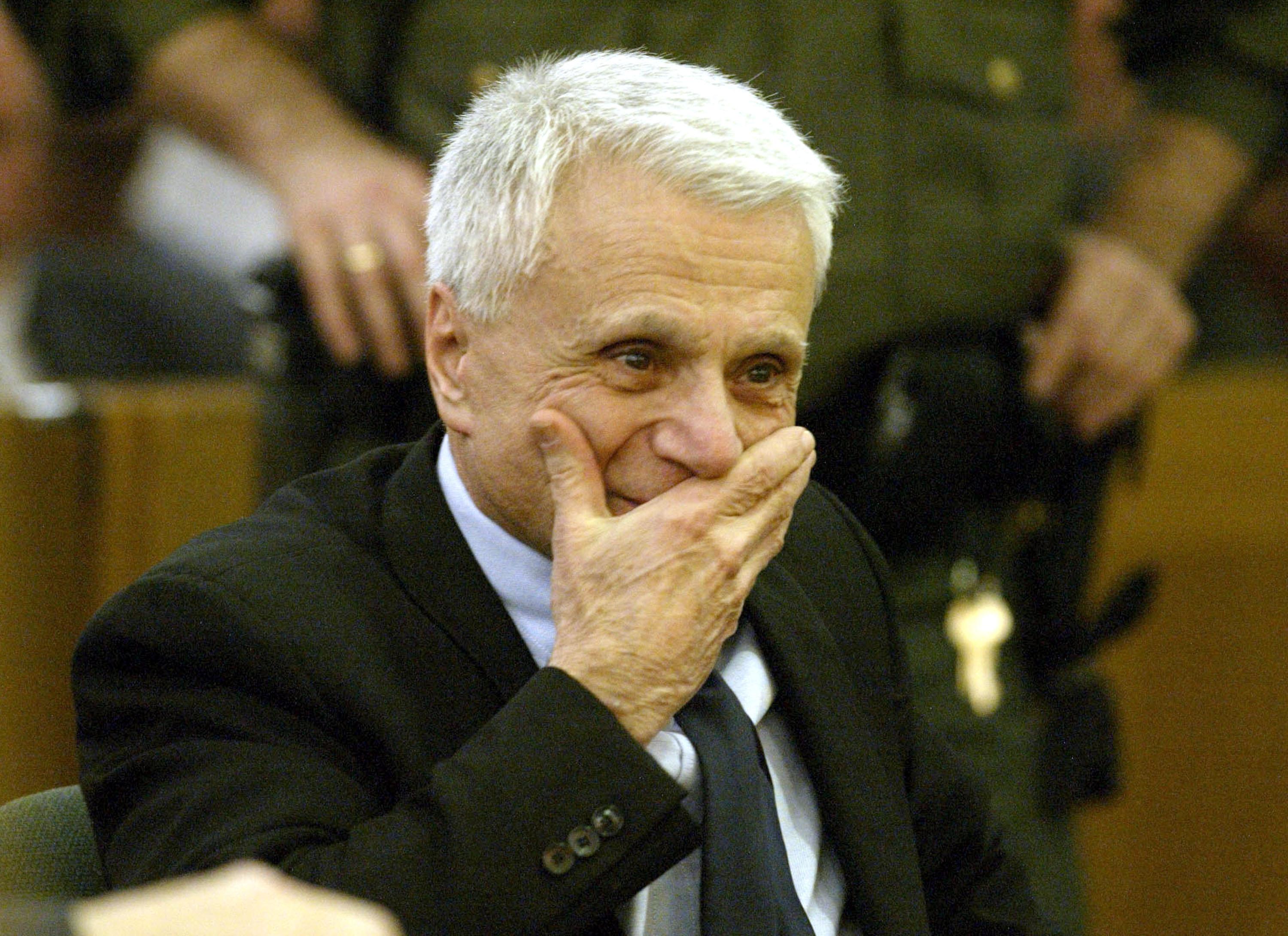 Robert Blake: The Baretta star was accused of killing his wife, Bonny Lee Bakley, by shooting her in the head in 2001 outside a Studio City, CA, restaurant. During the trial, testimony focused on the couple's troubled marriage and stunt men said on the stand that Blake tried to hire them to kill Bonny. But in 2005, a jury found him "not guilty" of murder and the TV tough guy broke down in tears. Bakley's three children, however, later sued him in civil court for the death and he was found financially liable.
Article continues below advertisement
McKinley Lee and Snoop Dogg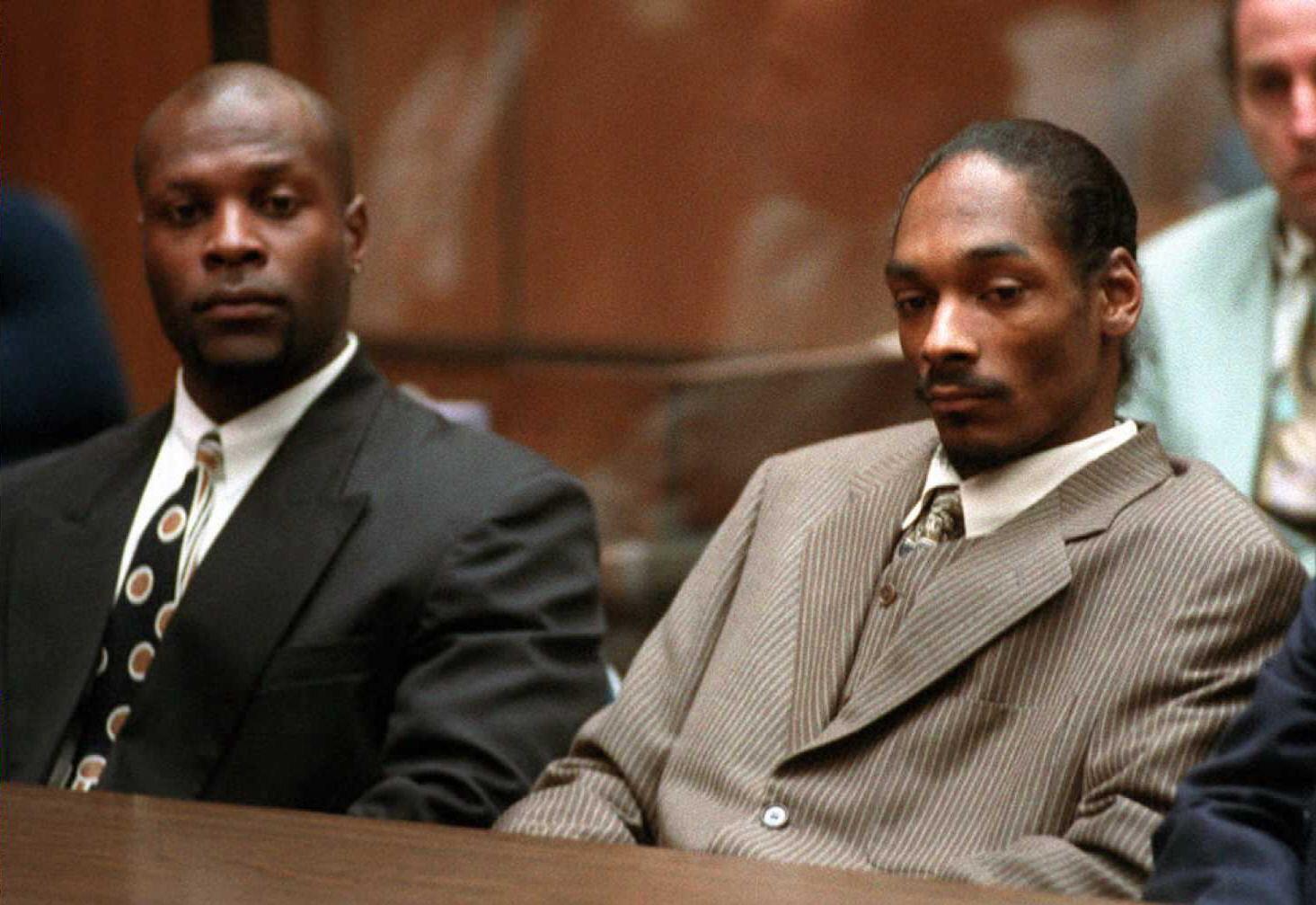 Snoop Dogg: The rapper was arrested in 1993 in connection with the murder of Phillip Woldermarian. The rival gang member was allegedly shot and killed by Snoop's bodyguard McKinley Lee while Snoop drove the car. Snoop, who was represented by future legal eagle Johnnie Cochran, (who later won fame for representing O.J. Simpson) was acquitted of the murder.
Article continues below advertisement
John Hinckley Jr.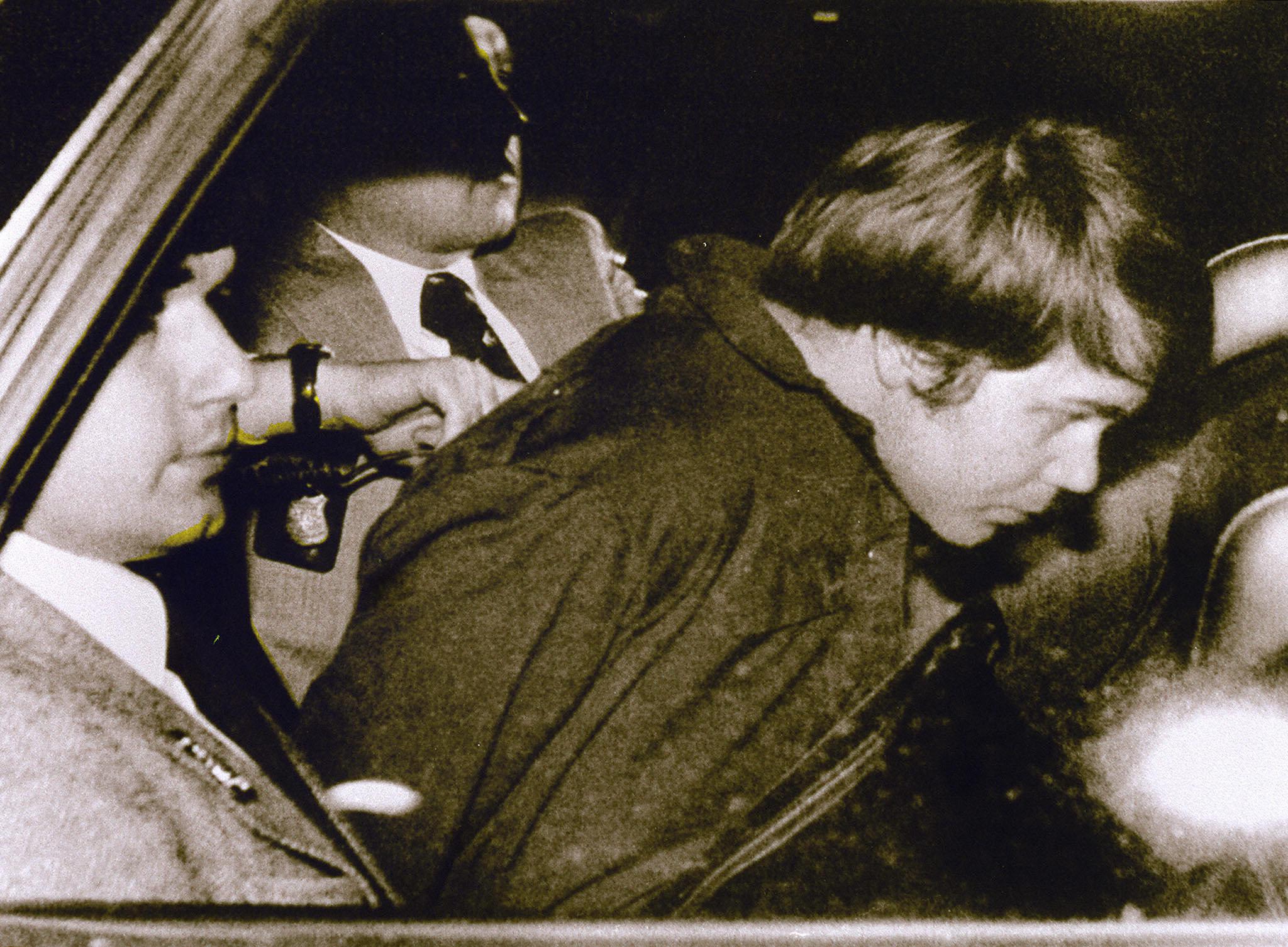 John Hinckley Jr.: In 1981, Hinckley attempted to assassinate President Ronald Reagan to impress actress Jodie Foster. During his 1982 trial, he was found not guilty by reason of insanity and confined to Washington, D.C.'s St. Elizabeth's Hospital. Public outrage over the verdict caused the U.S. Congress and various states to rewrite laws regarding the insanity defense. Hinckley, now 57, is still in the hospital but after good behavior, he's been allowed to leave for family visits through the years.
Article continues below advertisement
R. Kelly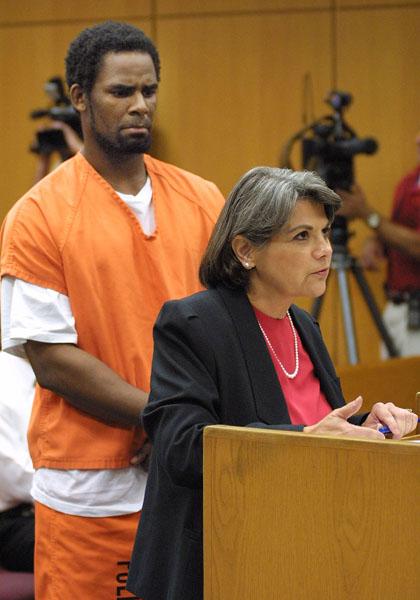 R. Kelly: The R & B singer was charged with having sex with an underage girl and producing child porn after a disturbing video surfaced in 2002. When the case went to trial in 2008, however, a Chicago jury deliberated less than a day before acquitting the pop star, citing lack of evidence and the refusal of the victim to testify.
Article continues below advertisement
William Kennedy Smith (R) and Kennedy family members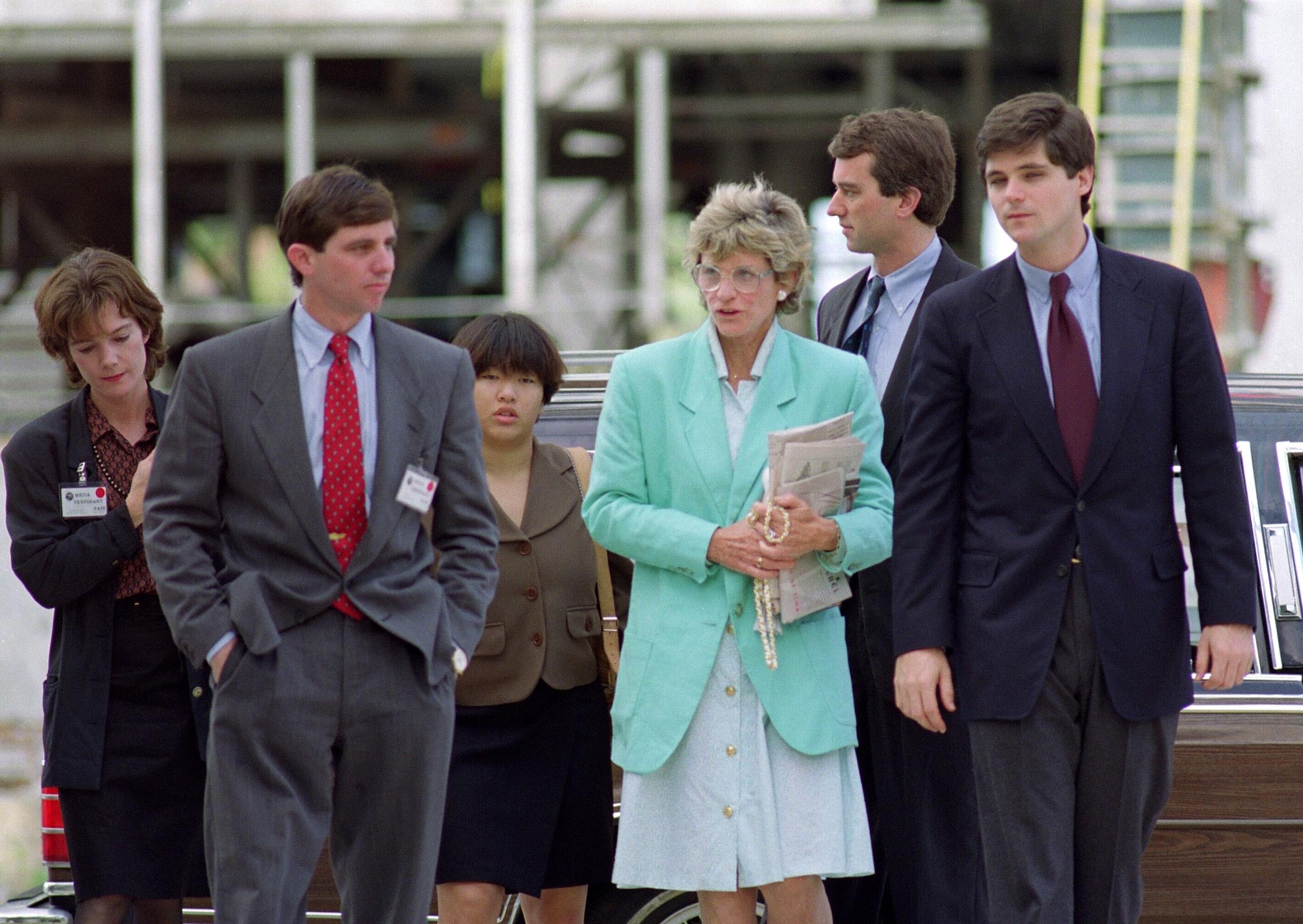 William Kennedy Smith: The nephew of President John F. Kennedy was sensationally accused of rape by Patricia Bowman in 1991. The woman claimed after drinking with Senator Ted Kennedy at a Florida bar, she and Smith went to a home owned by the Kennedy family and Smith raped her. However, Smith maintained that the sex was consensual and he was found not guilty.
Article continues below advertisement
Rodney King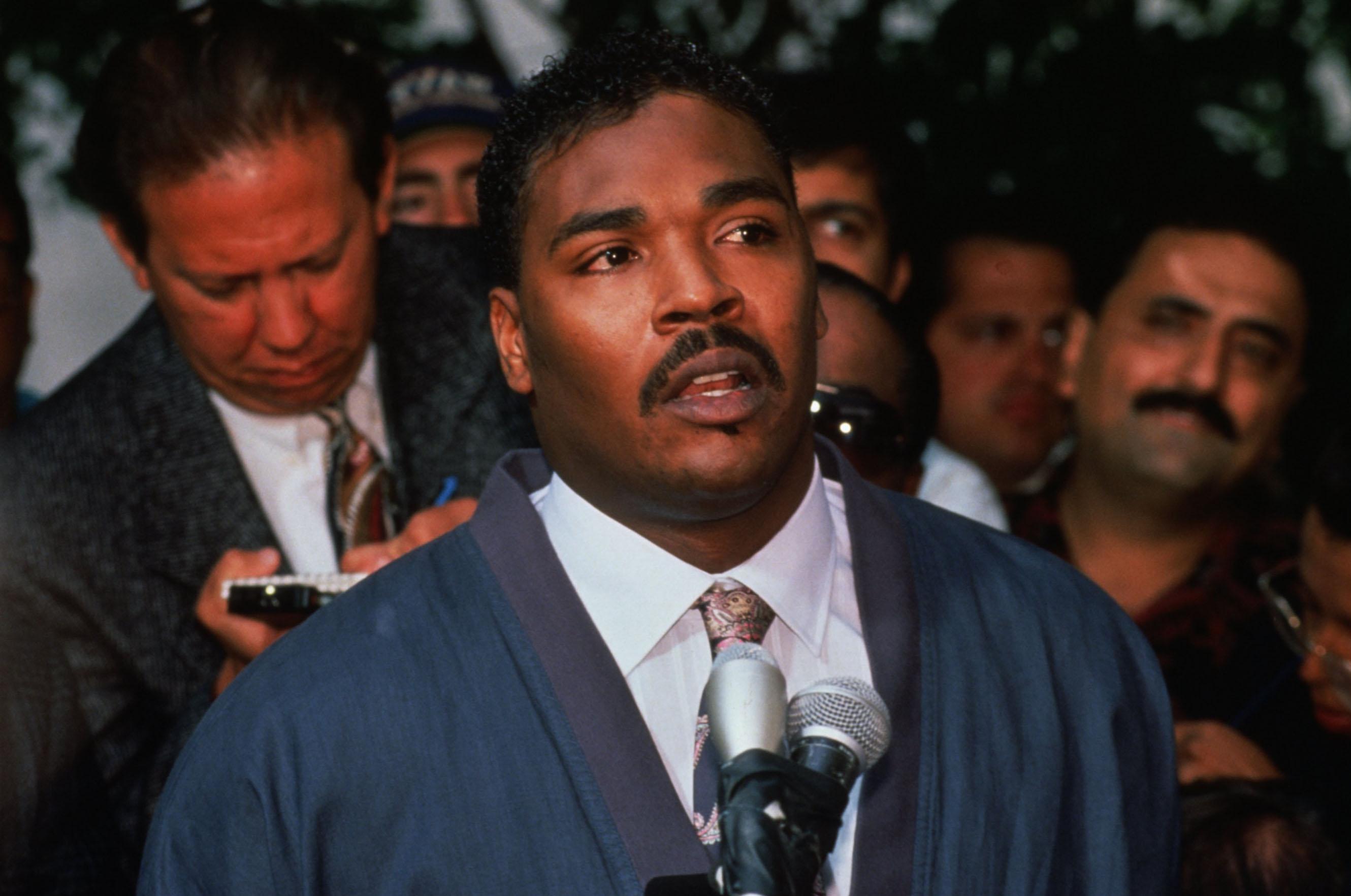 Rodney King: When King, an African-American construction worker out on parole, was beaten by white cops in Los Angeles in 1991, the excessive force was caught on video. Four police officers were charged in the incident, but jurors shocked America by acquitting all but one of the officers in 1992. Unhappiness over the verdict led to riots, arson, and looting across L.A. King, who later sued the city and won $3.8 million in a federal civil rights case, struggled with substance abuse and appeared on TV's Celebrity Rehab and Sober House. He died last year of an accidental drowning in his swimming pool.
Article continues below advertisement
Lorena Bobbitt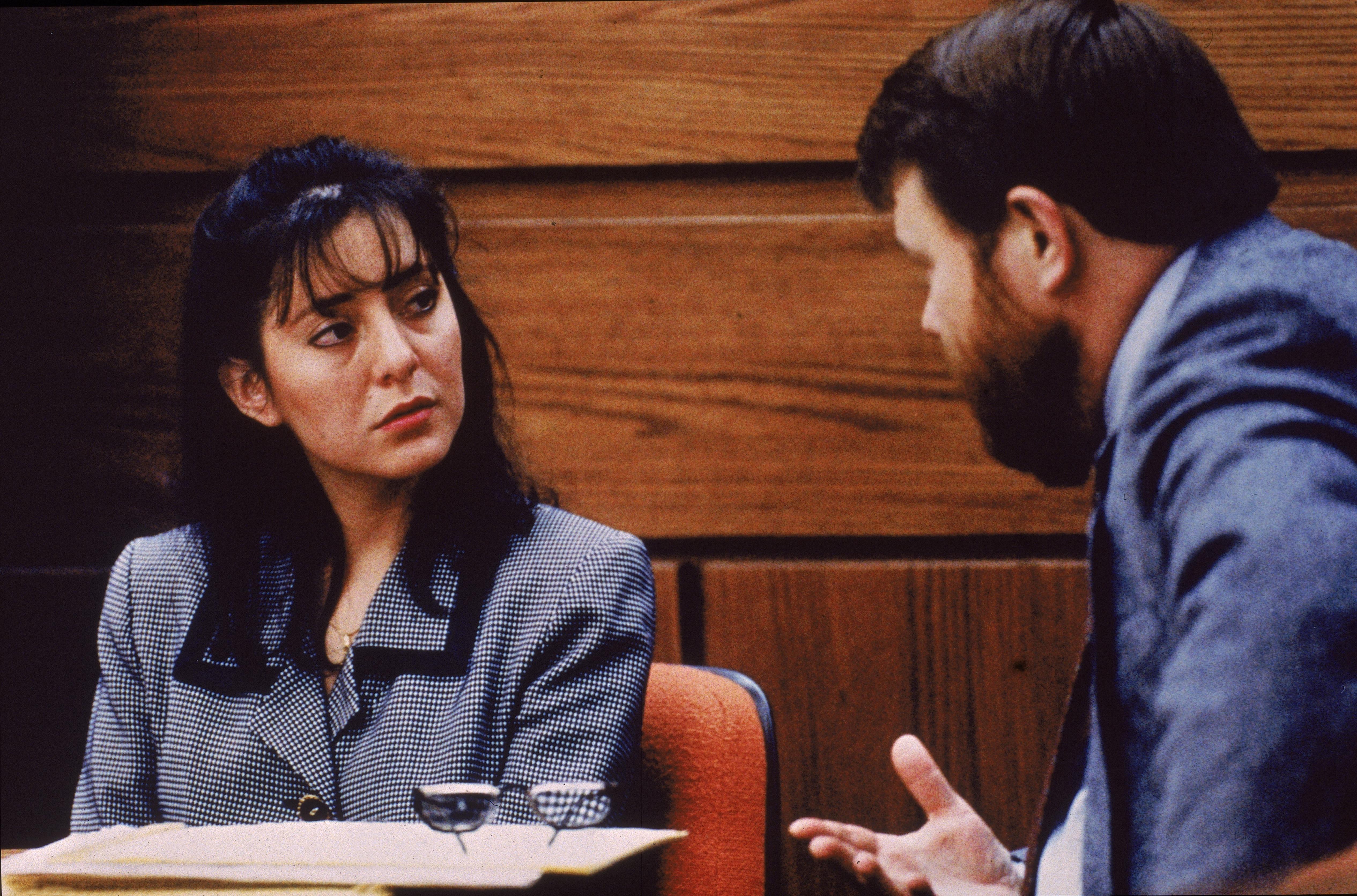 Lorena Bobbitt: After cutting off her husband John Wayne Bobbitt's penis while he was sleeping and throwing it out of a car window on a Virginia highway in 1993, Lorena was charged with malicious wounding. During the trial, she alleged John raped her on the night of the incident. Lorena was acquitted by reason of insanity and she and John were divorced in 1995. John, whose penis was found and reattached, later won fame by starring in porn films.
Article continues below advertisement
Amanda Knox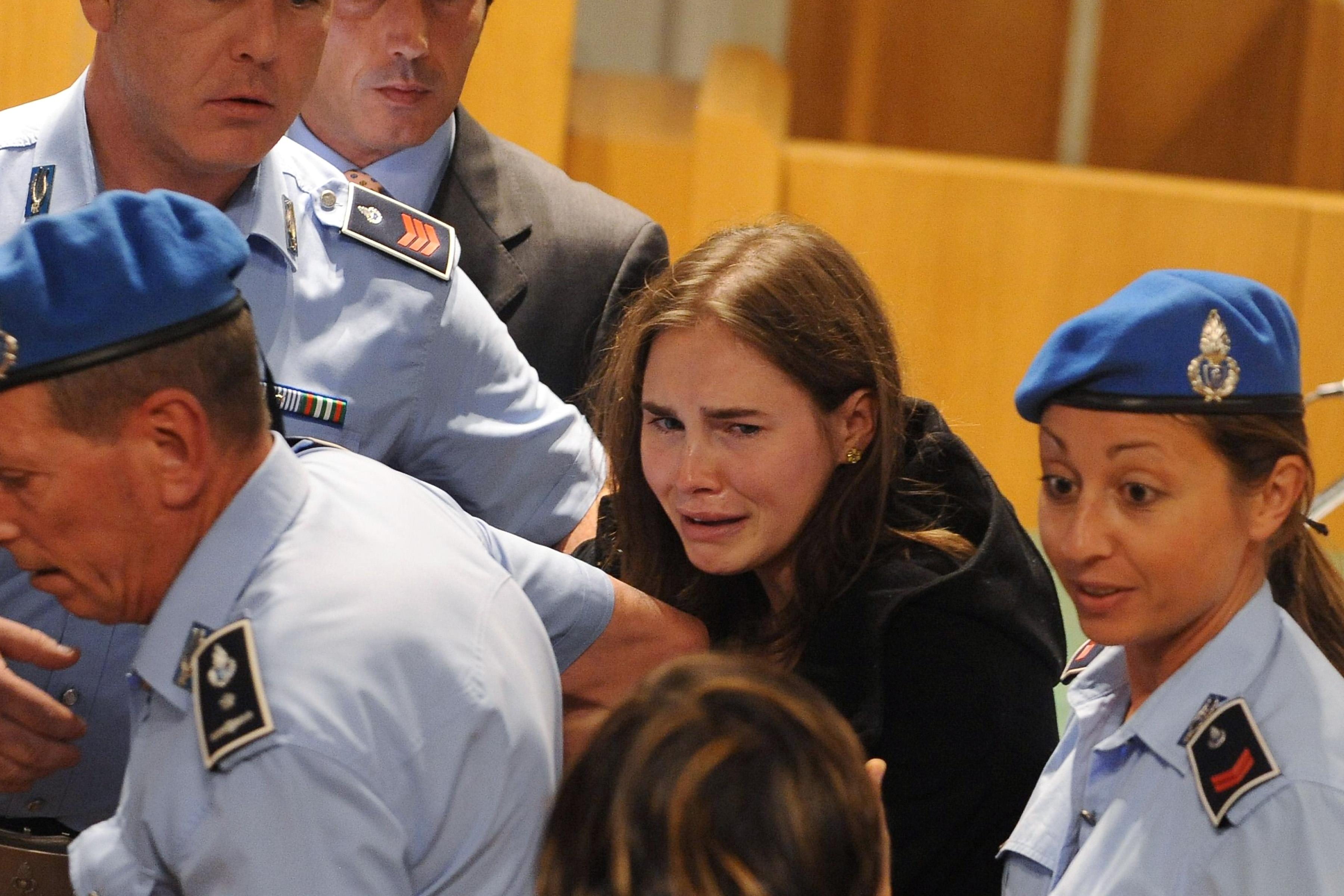 Amanda Knox: In 2009, the pretty Seattle-born student was convicted in the murder of her roommate, Meredith Kercher in Perugia, Italy. The verdict stunned her family and many Americans who believed the Italian justice system had wronged Amanda. She served four years of a 26-year sentence before the conviction was overturned in 2011 and she returned to Seattle. However, Amanda, dubbed "Foxy Knoxy" by the tabloid press during the trial, isn't out of the woods yet—the Italian court recently overturned her acquittal and she faces another legal struggle.
Article continues below advertisement
Louise Woodward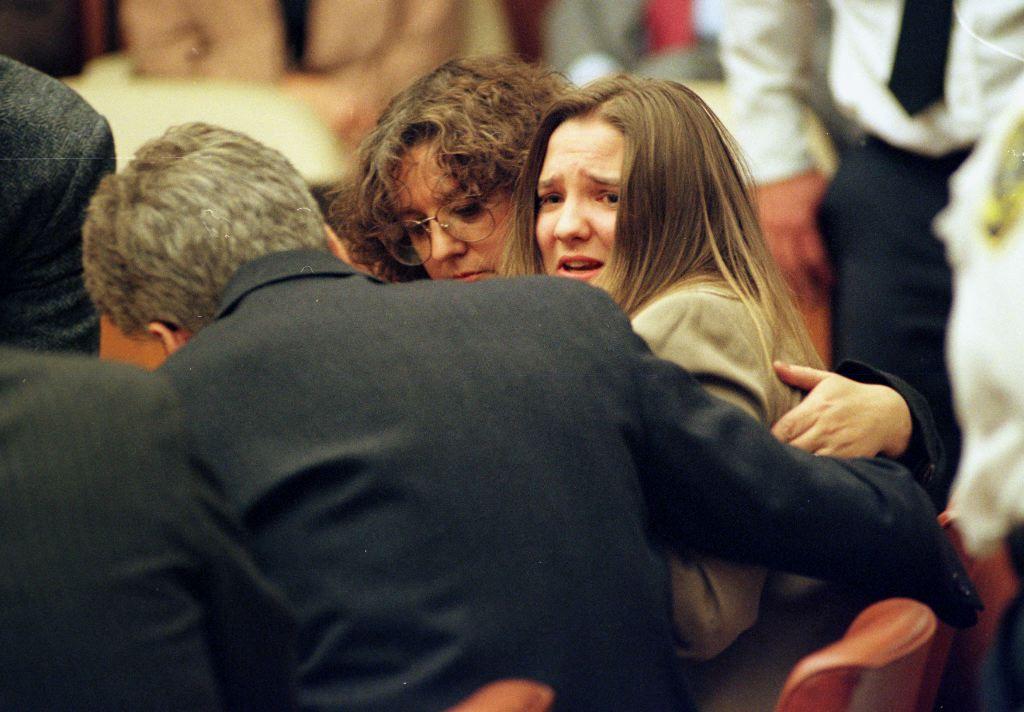 Louise Woodward: The English nanny, who worked for a couple in Massachusetts, was accused of murder after Matthew Eappen, eight months, died while in her care. Prosecutors alleged that the boy died after 19-year-old Woodward violently shook him. In 1997, she was found guilty of second degree murder but the judge made a controversial decision to reduce the conviction to involuntary manslaughter. The verdict made Woodward a free woman on time served and she returned to England. The former au pair first studied law there, but later became a dance instructor.