Insensitive Much? Ashley Benson Skewered After Amanda Bynes Mockery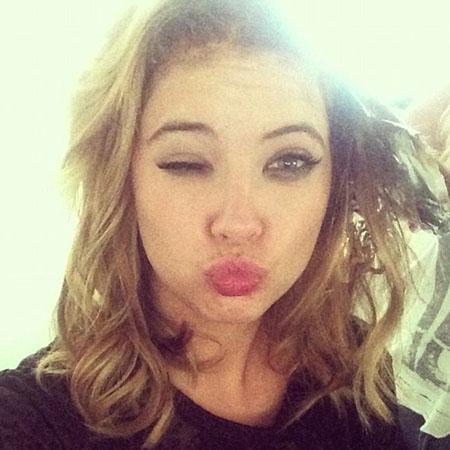 While many a blog, late night host and tweeter has cracked a joke in the past few months about the misadventures of Amanda Bynes, after the actress was placed under a 5150 hold this week, no one seems to be laughing anymore -- just ask Ashley Benson.
Benson, 23, was skewered with nasty comments after she mocked Bynes' trademark wink with a tongue-in-cheek Instagram pic Wednesday night, and we've got all the details for you right here on RadarOnline.com.
Article continues below advertisement
The beauty uploaded the farcical pic writing she was "doing an Amanda Bynes look," and the feedback was fast and furious.
One follower wrote, "That's so not nice to make fun of her like that with everything she is going through!" while another told the upstart actress, "Shame on your for bullying someone who is mentally ill."
One cautioned Benson, "You better watch out. She might call you 'ugly' next."
As we previously reported, the 5150 is the same evaluation that Britney Spears and Brooke Mueller were placed under, allowing for a qualified peace officer or clinician to involuntarily confine someone because it's deemed they have a mental disorder that presents danger. She could be held up to two weeks depending on what authorities determine to be the safest option.
Yesterday, we broke the news that her parents Rick and Lynn are headed to court on Friday in Ventura County to ask a judge to grant them temporary conservatorship of their troubled daughter.
The 27-year-old Hairspray star has legal woes on both coasts, as she's due back in a New York courtroom Sept. 26 in connection with her May bong-tossing incident. The ex-Nickelodeon star is charged with reckless endangerment and attempted tampering with physical evidence.