Exclusive
Amanda Bynes Has Been Taking Adderall For Years To Aid In Weight Loss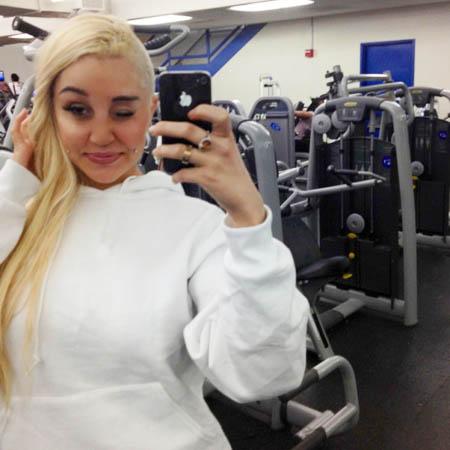 Amanda Bynes' mental health crisis has been made worse because the former Nickelodeon star has been taking Adderall for years in an attempt to stay thin, but the powerful drug has only exaggerated her paranoia, RadarOnline.com is exclusively reporting.
Since being placed on an involuntary psychiatric hold earlier this week after starting a small fire in a driveway, Bynes, "has been demanding that doctors give her Adderall, which they are refusing to do. Amanda has been on Adderall for years for Attention Deficit Disorder. Like many other young women in Hollywood, Amanda took the drug to stay thin," a source told RadarOnline.com.
Article continues below advertisement
"The problem with someone like Amanda dealing with serious mental health issues, is that Adderall can make their condition worse. For Amanda, this has meant increased paranoia."
Amanda's hospitalization for a mental health evaluation was the culmination of close to a decade of bizarre behavior which began with delusions that she was being spied on via smoke alarms and clocks at her home as a teenager.
In recent years, the 27-year-old began talking to herself in a "non-sensical" language and was hearing voices, the insider added.
Lindsay Lohan, Britney Spears and Brooke Mueller have all had issues with substance abuse over the years, and have also taken Adderall.
Board certified addiction specialist Dr. Drew Pinsky previously told RadarOnline.com about the potential dangers of Adderall.
"There seems to be problematic issues related to Adderall, addicts seem to do OK on Adderall short-term, but as time goes on, the drug becomes an issue," Pinsky said.
Meanwhile, Bynes' parents Rick and Lynn are expected to go to court in Ventura County on Friday, or early next week to seek a temporary conservatorship of their daughter.