Exclusive
Ashley Benson Dissed By James Franco, Seeing Ryan Good Again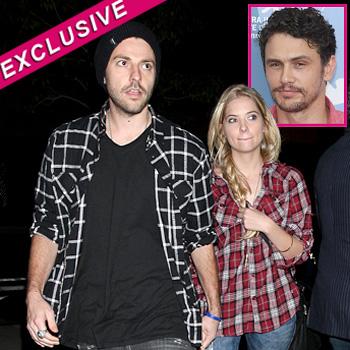 Article continues below advertisement
"Ashley's been trying to get back into Ryan's arms because James is dicking her around," the source exclusively told RadarOnline.com.
"She still has a thing for both of them though, so one day she'll go out with James and then a couple days later she's out with Ryan."
As RadarOnline.com first reported, Ryan is one of Justin Bieber's best friends and "swag coach" so when Ashley broke his heart, Justin's girlfriend Selena Gomez was ticked off!
"Selena feels used and kind of punched in the face seeing as though she got Ashley the role on Spring Breakers and Ashley just used the opportunity to break her friend's heart," the source revealed to RadarOnline.com.
"After Emma Roberts turned down the role because she didn't want to gain weight for it, Ashley practically begged Selena to get her in front of producers for the part. She did, because she thought they were all friends, but it was clear early on that Ashley had something going on with James."
Article continues below advertisement
Now the source says Ashley can't make up her mind and would like it to work out with James but doesn't feel like he's really looking for anything serious.
"James just isn't giving Ashley all the attention she wants and isn't really committing to anything," the source said.
"So she'll go back where she knows she can get it; with Ryan."
RELATED STORIES:
Justin Bieber Texting Ex-Girlfriend Selena Gomez Constantly, Begging For Another Shot