Exclusive
Justin Bieber Texting Ex-Girlfriend Selena Gomez Constantly, Begging For Another Shot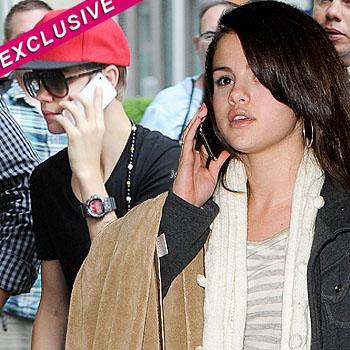 Article continues below advertisement
"Justin doesn't see texting other girls as cheating, but he's promised Selena he'll stop if she takes him back."
In fact, the insider says Justin is so keen on winning Selena back that he knows just what to say to her and if things progress in the direction they're going, she just might take him back.
"He is texting her like crazy trying to stay in her good graces," the source told RadarOnline.com.
"If either one of them slows down and they actually have the chance to spend time together again, they will end up back together."
The source goes on tell RadarOnline.com that despite reports of Justin proposing to Selena, he never has, and despite reports that Selena is jealous of Justin's career, she's not.
"Both Justin and Selena have parents that started their families at a very young age and they've witnessed what a struggle it is emotionally. Also, Justin is a branding genius and would never alienate the majority of his audience by getting married at 18," the insider says.
Article continues below advertisement