Justin Bieber Is Related To Ryan Gosling, Avril Lavigne & Celine Dion!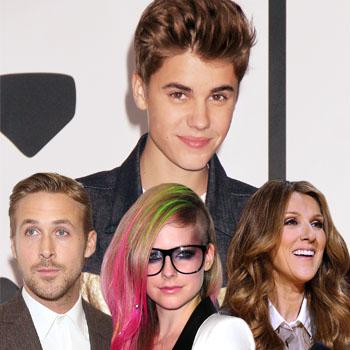 Article continues below advertisement
Here's the breakdown:
Ryan is Justin's 11th cousin, once removed — sharing a bloodline by way of Mathurin Roy and Marguerite Bire, who were born in the 1600's — which is where the heartthrob gene must have run rampant.
It's not that "Complicated" for Justin and Avril, who are 12th cousins — also linked to Mathurin and Marguerite's family.
Justin and Celine are 10th cousins, three times removed — with their singing chops dating back to the 1600's with a common link of Jacques Vezina and Marie Boisdon.
"Discoveries like this are rare, so the fact that some of the top entertainment industry stars are all related is especially fascinating," Canadian genealogy expert with Ancestry.com, Lesley Anderson, says.
"There's something special about discovering a shared connection. And to be able to go so far back in history while making that connection is one of the most satisfying aspects of family history research."