Michael Jackson Would Have Lip-Synched During 02 Concert Series: Court Docs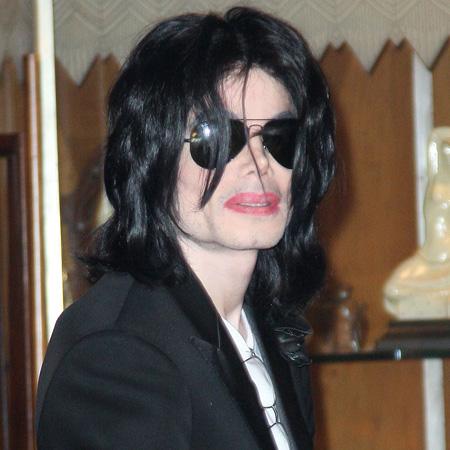 The man hailed as one of the greatest live performers of all-time … lip-synching?!?
It's the latest jaw-dropper to emerge from the Jackson family's ongoing wrongful death lawsuit with concert promoter AEG Live, as court documents indicate that executives with the concert promotion giant acknowledged in hundreds of private
e-mails that Michael Jackson was set to lip-synch through his scheduled residency at the 02 Arena in the summer of 2009.
Article continues below advertisement
The Man In The Mirror singer was so weak at the time, he wasn't able to sing and dance simultaneously, a point the family will use to support their claim that AEG Live was fully aware of the pop star's deteriorating state, which culminated in his death on June 25, 2009, just weeks before the residency was set to kick off.
In one example of the e-mail trail, This Is It director Kenny Ortega told organizers that lip-synching a part of the set was a necessary route to take for the Beat It singer, who was tormented by "paranoia, anxiety and obsessive-like behavior" in his waning days.
In another e-mail, AEG promoter Randy Phillips told AEG president Tim Leiweke that he had to help a "drunk and despondent" Jackson get dressed just a day before the blockbuster London residency was announced.
Leiweke responded, "Are you kidding me?" to which Phillips replied, "I screamed at him so loud the walls are shaking. He is an emotionally-paralyzed mess riddled with self-loathing and doubt now that it is show time."
Article continues below advertisement
For more updates on the ongoing trial, keep it right here on RadarOnline.com.