Michael Jackson's Family Staged Several Drug Interventions, His Mom Katherine Told Detectives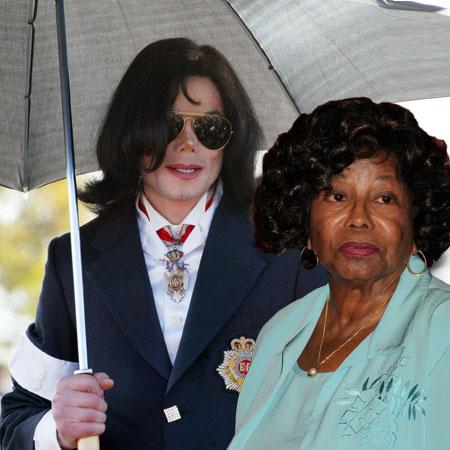 Thinking he was hopelessly addicted to pain pills, Michael Jackson's family attempted to stage many interventions for the late King of Pop to try and get him to enter rehab, a Los Angeles investigator -- citing discussions with Michael's mother Katherine -- testified Thursday.
Det. Orlando Martinez took the stand in the family's ongoing wrongful death trial with concert promoter AEG Live, saying that the Jackson family matriarch claimed the Billie Jean singer brushed aside her concerns, saying he wasn't hooked on powerful prescription medications.
Article continues below advertisement
Martinez said he spoke with Katherine both at the hospital on the day of Jackson's June 25, 2009 death, as well as in a follow-up interview six months later, when he quizzed her on "some things regarding family meetings about addiction."
Katherine "said the family tried to help him but he would have nothing to do with it -- she had asked Michael if he was taking any drugs, and he denied it," Martinez said, adding the concerned mother believed the addiction sprang from treatment for Michael's back pain.
She told investigator her first run-in with Dr. Conrad Murray (was was later convicted of involuntary manslaughter in the Thriller singer's death) came at the hospital the day following Michael's death.
Watch the video on RadarOnline.com
Martinez testified that the Heal The World singer's late manager, Frank Dileo, alerted Murray to Jackson's waining health just five days before his death. Jackson attorney Brian Panish said in an interview outside the court that the incident occurred the same day the dance director of Jackson's scheduled comeback tour, Kenny Ortega, sent him home from rehearsals because he was pale and sickly. AEG execs had to be aware of his condition if Dileo was, the attorney reasoned.