Exclusive
Michael Jackson Wrongful Death Trial Begins Monday: King of Pop Medical Records Will 'Be Shocking,' Says Source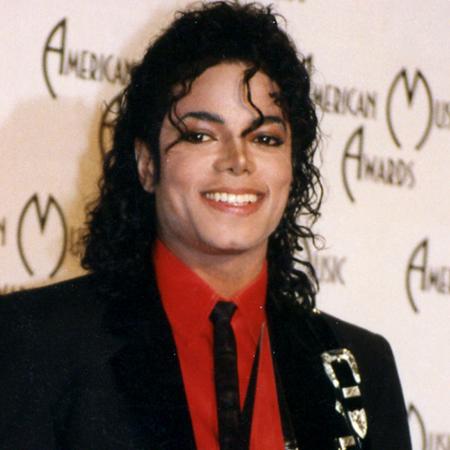 The Michael Jackson wrongful death lawsuit that Katherine Jackson filed against AEG contending that the concert promoter was negligent when it hired Dr. Conrad Murray to supervise the King of Pop's medical care begins with opening statements in a Los Angeles courtroom on Monday. Sources close to the case tell RadarOnline.com exclusively that the late singer's medical records, which have remained sealed leading up to the trial, will be shocking once experts begin to testify about the contents and specifics of his alleged dependence on powerful painkillers.
Article continues below advertisement
Up until the trial, Michael's medical records "had remained sealed for a very good reason. The contents of the records will stun even the most diehard Michael Jackson fan. Michael's dependence on prescription drugs for routine cosmetic procedures was astounding. The judge has allowed AEG to present Michael's medical records to prove their point that he was addicted to drugs, and the lengths he would go to keep it hidden. They had absolutely no knowledge that Dr. Murray would be giving Michael Propofol at his home. If AEG did, they would have terminated talks with Murray immediately, and taken the appropriate action. AEG doesn't want to present this evidence, but they are being sued by Katherine for $40 BILLION DOLLARS," an insider told us.
As we previously reported, Conrad Murray was convicted of the involuntary manslaughter death of Michael Jackson, who died from acute Propofol intoxication, almost four years ago.
At the heart of Katherine Jackson's case against AEG is "whether or not AEG did their due diligence in fully vetting Conrad Murray to become Michael Jackson's personal physician for his London concerts. Katherine's lawyers maintain that AEG should have known that Conrad Murray was in dire financial straits and broke when formal talks began for him to become Michael's doctor. Murray wanted $150k a month, and that should have set off alarm bells for AEG," a source close to the Jackson family matriarch tells RadarOnline.com exclusively.
Article continues below advertisement
Meanwhile, the executors of Michael Jackson's Estate, which have "successfully secured lucrative business deals that got his heirs out of the red, and now making money, are watching all of their hard work potentially unravel. Remember, leading up to Michael's death, the press was still talking about the allegations of child molestation which he had been accused of. Since his tragic death, Michael has been remembered for his amazing talent and philanthropy. But all of that could be for naught, because of the new information that will be released during the trial that will be harmful to Michael's legacy," another insider reveals.
Even if a jury finds that AEG was responsible ultimately for Michael's death, "and awards her a huge amount of money, it won't bring Michael back. The wrongful death trial is going to be hard for his three children who will be forced to relive his death all over again. Paris and Prince are expected to testify. They could learn stuff about their dad he never would have wanted them to know. There will be no winners in this case, no matter what the outcome of the trial is," the source added.
Article continues below advertisement
Lawyers for Jackson's Estate have formally asked that the medical records remain sealed. The judge has yet to rule on the motion, but "it's likely some or all of Michael's medical information in the records will be admitted into evidence.
The judge has told AEG testimony about Michael's dependence on painkillers will be allowed."
The trial could last for three months. Stay tuned to RadarOnline.com for updates throughout the trial.
radar_embed service=5min.com src="http://pshared.5min.com/Scripts/PlayerSeed.js?sid=1126&width=570&height=351&playList=517758946&sequential=1&shuffle=0"