Coming Soon! Tanning Mom - The Movie! Guess Who The Trainwreck Wants To Play Her In Film Adaptation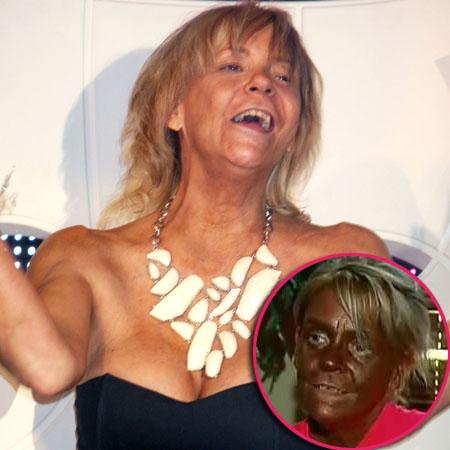 Article continues below advertisement
"I'll star -- It's going to portray everything that's happened," the Nutley, New Jersey native boasts.
In addition to having a movie in the works, Krentcil claims she's also been inundated with international modeling offers!
"Everybody wants me," she brags.
As RadarOnline.com previously reported, Krentcil shot to infamy after her April 24 arrest last year on a second-degree child endangerment charge after she took her then-6-year-old daughter into a stand-up tanning booth -- resulting in the child being burned.
"What they did to me was not right," she moans. "I have a lot of other opportunities, so I'm just trying to figure out where to move my family."
The mother-of-five, who was famously parodied on Saturday Night Live , said her upcoming movie will reflect the issues her family has dealt with since her arrest.
"We were all mentally abused for no reason," claims Krentcil, who ultimately was not indicted over the incident, but is seeking to get the money back she poured into lawyers defending herself.
"I have to rectify that," she says. "It's not even near being over."