Kristen Wiig Does 'Tanning Mom' Patricia Krentcil, SNL Style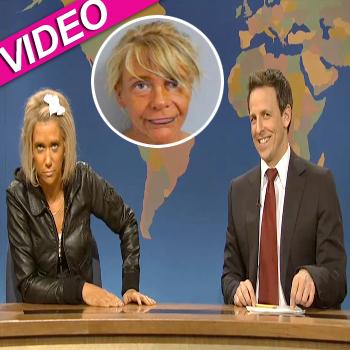 Kristen Wiig was a dead ringer for Patricia Krentcil during a LOL sketch on last night's Saturday Night Live.
The fabulous Wiig joined Seth Meyers in the Weekend Update segment to explain her bizarre appearance.
"I am alluring," Wiig as Krentcil said without cracking a smile. She also explained that her current color is just her "base coat" getting ready for summer.
As RadarOnline.com has been reporting, Krentcil, 44, from Nutley, NJ, was arrested April 24 and is being investigated for 2nd degree child endangerment for taking her five-year-old daughter in a tanning booth with her. The little girl suffered burns, which she reported to a school nurse. Krentcil is currently out on $25,000 bail, and the little girl has been removed from her care and is living with her father.
Article continues below advertisement