Tanning Catastrophes! 10 Celebrities With Really Bad Tan Lines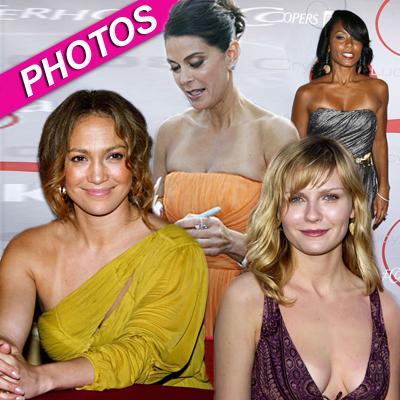 It's obvious that these celebrities had a little too much fun in the sun!
Hollywood stars love spending their free time basking in the sun, leaving them with not-so-sexy tan lines. RadarOnline.com has photos of 10 celebrities showing off their tanning catastrophes in faux pas fashion!
Kim Kardashian is clearly not keeping up with SPF technology! The reality star forgot to apply suntan lotion on her face during a recent vacation, and ended up with a nasty sunburn and raccoon eyes!
Article continues below advertisement
Jennifer Lopez loves her one-shoulder dresses, but the American Idol judge should make sure her other shoulder isn't plagued with a nasty tan line strap the next time she shows some skin.
Elle Macpherson has a lot of experience stripping down into sexy swimsuits, so she should know better than to wear a high-cut wetsuit revealing her string bikini bottom tan lines!
Ashley Tisdale loves showing off her perfectly toned tush in skimpy string bottoms, but the High School Musical hottie should remember to wear her cheeky bottoms on day one of her vacation to avoid showing off yesterday's tan lines.