Tanning Catastrophes! The Most Sinful Suntans Of All Times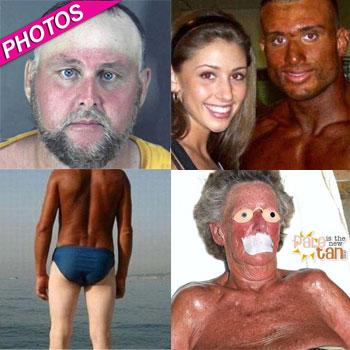 What better reminder to wear high SPF this summer, than by browsing through photos of the worst suntans of all times.
If you thought that Snooki and George Hamilton were having a little too much fun in the sun, than feast your eyes on these disastrous sun sins. Just in time for summer, a new website PaleIsTheNewTan.com, is featuring photos of the worst suntans of all times, and RadarOnline.com has the hilarious images.
Article continues below advertisement
From too-orange dudes that look like they belong on the Jersey Shore to middle-aged women who may scream skin cancer, these shocking photos will make you never want to leave the house without the highest SPF possible.
Which suntan sin do you think is the worst? Sound off below