Tanning Mom Claims She Never Took Daughter Tanning, 'I Was Set Up & Have Witnesses,' She Says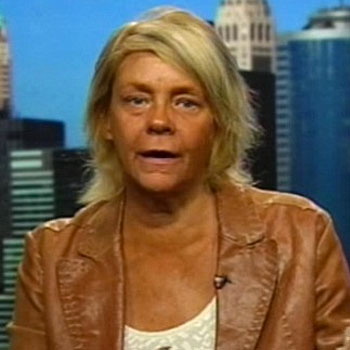 By Amber Goodhand - RadarOnline.com News Editor
"Tanning Mom" Patricia Krentcil still claims she never took her five-year-old daughter tanning with her, despite her May arrest, and in a new interview she says she was set up and has witnesses to prove so.
Patricia, 44, appeared on a the British daytime show This Morning on Tuesday to again deny putting her fair-skinned daughter, Anna, in the tanning booth and to reveal that she herself has stopped tanning.
Article continues below advertisement
"My love of tanning started when I was about 23. Everyone has some form of addictions and I liked to tan but I never put Anna in the room… It's not a booth, it's a room like what I'm sitting in right now with a tanning table. But she was never in the booth, I don't know how many times I have to say it," she said.
"But I'm not tanning anymore and I was thinking how stupid it really is."
Adding to Patricia's frustration is the notion that she claims she was set up and the security cameras at the tanning salon will prove it.
"I was set up in this whole mess. It's not true. When you ask about justice over here, I don't think there isn't any, there are liars and it's very upsetting," she said.
"If we go to court, I have witnesses. This is a big misunderstanding on everyone's part. I know exactly what happened, there's a camera in the place, the owners know I didn't do that.
"It's very frustrating. We just want to be left alone. I didn't do it — there's evidence that I didn't do it, and if they proceed on with it, so will I."
MORE ON:
hollywood happenings
Article continues below advertisement