Exclusive
Second Time's A Charm? Danny DeVito & Rhea Perlman Planning To Renew Wedding Vows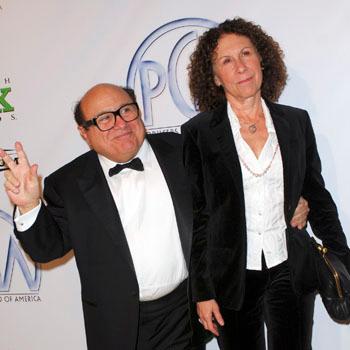 Article continues below advertisement
"Danny thinks it would be the ultimate in romantic gestures to renew his wedding vows with Rhea," the insider tells Radar.
"He suggested it to Rhea, who wasn't against the idea, and told her it's something they should definitely consider.
"Rhea's not one to make a fuss, so she may say there's no need, but she does like the idea of being romanced by Danny all over again and is happy with the effort he's putting in to repair their marriage.
"They are as happy as teenagers in love at the moment, so anything's possible.
"If it did happen, it wouldn't be a glitzy affair and would likely just be Danny and Rhea, as well as their three kids, Lucy, Daniel and Grace, who would attend the ceremony.
"But Danny put it out there, and if they continue to go from strength to strength in their relationship it's something that could happen in the near future," the insider reveals.
Article continues below advertisement
As RadarOnline.com exclusively reported, Danny and Rhea called off their divorce after quietly working on their marriage.
The actor decided he couldn't live without his soul mate and in the last 5 months pulled out all the stops to make sure Rhea is happy.
"Danny has been moving heaven and earth to win Rhea back, and it has worked," a source close to the couple told Radar.
"He pampered her with spa treatments, took her out for expensive dinners and made sure she felt special again.
"It was a necessity, Danny kind of took Rhea for granted for a few years and their marriage went stale because of that.
"They rarely did anything together and he was distracted with filming It's Always Sunny in Philadelphia, which meant their marriage took a hit.
"But now, it's on the mend. Danny hasn't got a better friend on this planet than Rhea. They are the perfect couple, share the same playful sense of humor and were made for each other.