Exclusive
Danny DeVito Cheated On Wife With Movie Extra: 'Promised To Make Her A Star,' Claims Source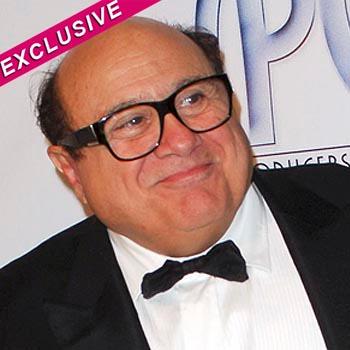 By Amber Goodhand - RadarOnline.com News Editor
Danny DeVito's shocking split from wife Rhea Perlman after 30 years of marriage was no surprise to a former crew member on one of his movies who exclusively told RadarOnline.com that Danny had a reputation of cheating with extras on the set of his films.
During the early 90s while working on the set of DeVito's movie, Hoffa, a production crew member has made bombshell claims that the actor romanced a young blonde extra and the two would frequently get intimate in his limousine after he showered her with empty promises of making her famous.
Article continues below advertisement
"It was kind of pathetic because she was very young and beautiful and obviously just having sex with him in hopes that he'd make her a star," the insider claims.
"Danny would have his limo driver drive them all over the city and they'd canoodle in the back before going back to his room together."
According to the source, who wishes to remain anonymous for the sake of his/her career, it was painfully obvious to those on set what was going on between the two and everybody felt bad for Rhea.
"I felt bad for Rhea, and I felt bad for the girl, too, because she was just a naïve kid from Pittsburgh," the source said.
"It was sad to see her pretending to really like him when really it was just because of who he was. And worse, Danny preying on vulnerable young girls like that."
As RadarOnline.com exclusively reported, Rhea eventually tired of Danny's on-set indiscretions and after 10 years on the rocks, finally gave him the boot.
Article continues below advertisement
"He may not appear to be a ladies' man, but Danny certainly gets a lot of female attention," a source close to the family said.
"Danny can be quite the flirt and because of his powerful status in Hollywood, he's not ashamed to abuse his position and chat up young, aspiring women looking to make it in the industry."
However, the movie set insider says it's not all negative when it comes to Danny and Rhea.