Exclusive
Danny DeVito & Rhea Perlman Giving Marriage A Second Shot!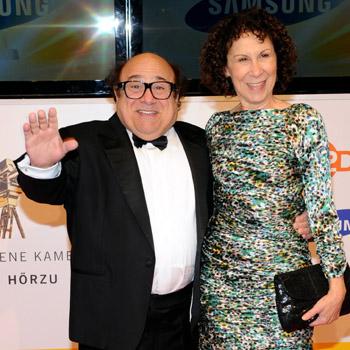 Article continues below advertisement
"Danny has been moving heaven and earth to win Rhea back – and it has worked," a source close to the couple tells Radar.
"He pampered her with spa treatments, took her out for expensive dinners and made sure she felt special again.
"It was a necessity, Danny kind of took Rhea for granted for a few years and their marriage went stale because of that.
"They rarely did anything together and he was distracted with filming It's Always Sunny in Philadelphia, which meant their marriage took a hit.
"But now, it's on the mend. Danny hasn't got a better friend on this planet than Rhea. They are the perfect couple, share the same playful sense of humor and were made for each other.
"Danny knew he couldn't let that go, and they are holding off the divorce," the source reveals.
As RadarOnline.com previously reported, Danny splashed out on an array of luxurious gifts for Rhea, including a weeklong stay at a high end spa with unlimited massages back in December.
"Danny is doing everything he can in his attempts to win back Rhea," a source said.
"He knows she loves spa treatments, so he's paid for her and a friend to take a week-long break, all expenses paid, and told her to get whatever treatments she wants.
"Rhea, who isn't the materialistic type, was delighted that Danny gave her such a thoughtful present, even though she didn't get him anything!
"But Danny doesn't care. He's doing everything he can to win back his best friend. His friends told him he'd be mad to let Rhea go, and he's trying to make every effort he can to prevent that."