Exclusive
Mindy McCready Vowed, 'I Can't Live Without My Kids' Just Days Before Her Suicide - Hear The Heartbreaking Call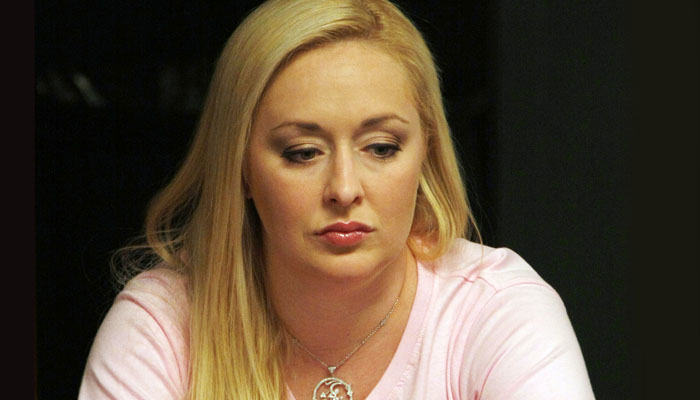 The deep anguish Mindy McCready was experiencing days before she took her own life was compounded by the fact her children had been taken away from her, RadarOnline.com can exclusively reveal.
Already reeling from the suicide of her boyfriend David Wilson – who shot himself in the head last month – the 37-year-old desperately wanted to get her sons out of foster care.
And in exclusive audio obtained by RadarOnline.com Mindy told her close friend Danno Hanks that she couldn't "live" without Zander, 6, and 10-month-old Zayne.
Article continues below advertisement
"At some point, yes, maybe I will be able to get up, stand up and deal with all of this, but not now," she said, sobbing. "I can't do it. I don't have the strength to do it…I can't live without my kids.
"I know I'm gonna get them back, but Danno, every time I take a breath…it hurts."
As RadarOnline previously reported, Mindy's sons – including the baby she had with David – had been taken into foster care, after she spiraled into depression and substance abuse, trying to cope with the loss of her "soul mate."
It's not the first time the singer lost custody of her children. She was once embroiled in a custody battle with her mother over Zander.
"I love my children so much. They are all I have to live for," she told Danno last week.
"Do you think I give a giant f*** about singing or being Mindy McCready or being a country star? Do you think I care one little bit?
"No I don't… All I want is my children back."
Article continues below advertisement
Mindy also wanted to give her lover David in death what he craved but never got in life – musical recognition.
As RadarOnline.com exclusively reported, last week Danno finished editing the music video for Mindy's final single, I'll See You Yesterday – a song she recorded and was produced by her boyfriend last year.
It is clear she wanted it to be a tribute to the man she loved.
"I do want more than anything to give David his dream," she told Danno. "David's dream was to be heard on the radio as a producer and he talked about it all the time and we could have done so many things before now to make it happen. But we didn't…
"The point is he wanted the gratification. He wanted to be known. He wanted so much for everybody to know who he was and what he had done and the fact of the matter is…he was too sick…"
And in a dark foreboding of the tragedy that would unfold when she shot herself on Sunday, she said: "I love him eternally. I would do anything… I would change places with him.
"I would do anything for him to get to live. Because I've gotten to live this life. I was a superstar. I was the biggest and the best and I was the s***.
"I don't mind for one second. I have no ego about it, not one tiny little bit. I would love to be able to give him the honor of being a superstar…"
Speaking about performing I'll See You Yesterday, she said: "I don't know how I'm going to be able to sing an entire song…especially like that. It's just…huge…
"And it is such a beautiful song. It must be heard. That man that died must be heard."
If you, or anyone you know, is struggling with thoughts of suicide, please immediately seek help -- you can speak with a skilled, trained counselor at a national Suicide Prevention Lifeline crisis center in your area, anytime 24/7 -- call 1-800-273-TALK (8255)