Exclusive
Mindy McCready's Heartbreak Over Death Of Her Soul Mate: 'The Point Of Me Living Is Waiting To Die' - Hear Her Tragic Call To A Friend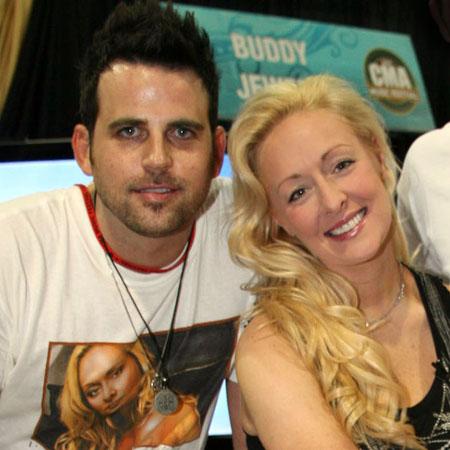 Just days before she killed herself, country singer Mindy McCready called a friend and told him she couldn't bear to live without her boyfriend David Wilson - who had died just weeks earlier after shooting himself in the head - and RadarOnline.com has exclusive audio of their heartbreaking conversation.
The grieving mother-of-two reached out to her longtime friend Danno Hanks shortly before she committed suicide herself on Sunday -- and the level of pain and suffering she was attempting to deal with following her tragic loss is all too apparent.
Article continues below advertisement
Choking on tears the tortured country star said the 34-year-old singer-songwriter was her "soul mate."
"The point of me living is waiting to die so I can be with him," Mindy admitted, in a chilling admission.
"Danno, this is a real love story. It is… I have been with people before. I have loved. I have done all kinds of things where I could say that I was in 'something' with that person.
"But David was my soul mate. He was."
Offering up touching insight into their most intimate moments, Mindy told her friend, "We held hands while we slept together every single night.
"No matter what we argued about during the day – if it was some dumb thing – we still kissed and hugged and loved each other and held hands all night long.
"He was my soul mate and I'll never have another. He was it."
In the call, Mindy also insisted that the relationship was "the real thing" and not "like some tabloid story, not like some bulls***."
Article continues below advertisement
"This was the real thing. It only comes around maybe once in a lifetime and…I will never, ever experience it again. I could wait for a million years," she said.
Ever since David took his own life there has been speculation that Mindy may have had something to do with his death. But during the conversation the 37-year-old revealed that she desperately tried to save the life of the man she loved – who reportedly suffered from bipolar disorder along with substance abuse issues.
And she clearly felt guilty that she couldn't do more to stop his self-destructive behavior.
"He was so sick Danno…" she said of the father of her 10-month-old son Zayne. "I did everything I could...but I couldn't be a mom to two children and him at the same time. I was failing miserably."
When her friend chided her for feeling guilty Mindy asked: "How could I not…?
"If I had been just a little bit stronger I could have saved him. But I wasn't. I wasn't adequate enough.
Article continues below advertisement
"You have no idea how many things I've thought of. What if I had broken up his pills and put it in his food?" She added.
"What if I had broken up his pills and put it in his drink? What if I had begged and pleaded and said 'I'll eventually do…whatever?'
"It's on me. It's all on me."
Throughout the conversation Danno desperately tries to comfort his friend, to reassure her that she did all she could and that she had no reason to feel guilty.
But the Ten Thousand Angels singer wouldn't listen or be comforted.
"In my mind, in my heart, with everything inside me…how in the world can I ever, ever move on?" She asked.
"There has to be something that I could have done."
Hear the audio on RadarOnline.com
As RadarOnline.com previously reported, Mindy and Danno had just finished working on a music video together publicizing suicide-prevention before she took her own life.
If you, or anyone you know is struggling with thoughts of suicide, please immediately seek help - you can speak with a skilled, trained counselor at a national Suicide Prevention Lifeline crisis center in your area, anytime 24/7 - call 1-800-273-TALK (8255)