Mindy McCready Worked On Anti-Suicide Video, Seemed 'Upbeat' Day Before She Killed Herself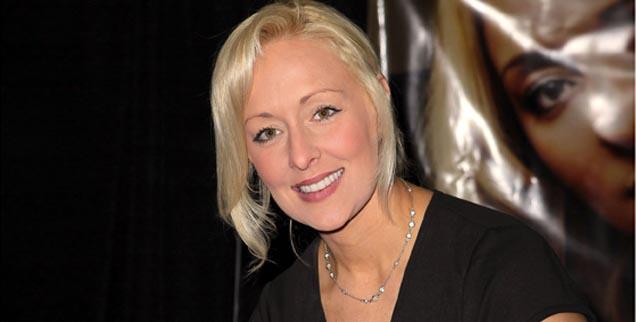 Mindy McCready seemed "upbeat" and was feeling positive about releasing a suicide prevention video just a day before she took her own life, a friend of the tragic singer has revealed.
In an exclusive interview with RadarOnline.com, Danno Hanks says the country star urgently wanted him to complete the music video for her new song, I'll See You Yesterday, and you can watch the touching finished footage right here on Radar.
Article continues below advertisement
The 37-year-old McCready recorded the track last year with her producer boyfriend David Wilson.
But after Wilson shot himself last month, she seemed desperate to release the music video, and as a tribute to her boyfriend, use it to warn others to look out for signs their loved one is contemplating suicide.
"About six months ago she started talking to me about this song she wanted to do," Danno says about the track that was given to McCready by songwriter Courtney Dashe.
"She fell in love with it, and she wanted to make that the title song on her album."
And the amateur photographer says Mindy wanted to use some paintings based on photos he had taken on road trips, to promote her new project.
"Mindy had seen some of the pictures that I posted on my Facebook page and was interested in using them to create the album cover," Danno says.
"Then suddenly in the last four or five days she started talking to me every day, and she urgently wanted to get this one song released, but to use it as an anti-suicide public service announcement.
Article continues below advertisement
"She sent me these still photos of her and David. I put the thing together and they were timed to be in sync with the music. At the end there was a message telling people who are contemplating suicide to get in touch with suicideispreventable.org."
youtube
Danno finished the video on Friday night and posted it on YouTube. He sent Mindy a private link and he says the singer sent him an email saying: "Beautiful. It made me cry."
On Saturday, the friends spoke on the phone for the last time. When Danno asked the Ten Thousand Angels singer when she wanted him to release the video to the public her chilling response was: "You'll know when."
The following day the mother-of-two was found dead on the porch of her Arkansas home, in the same spot where her boyfriend shot himself just weeks before.
In hindsight, Danno thinks his friend was planning to commit suicide all along and that she pretended to be upbeat in a desperate attempt to throw him off the scent.
Article continues below advertisement
"She acted upbeat like: 'OK, you're right. I need to go on. I need to do this for my children and in memory of David,'" he says. "I realize now she was just trying to put me off."
Danno dismisses rumors that Mindy was somehow responsible for David's death or that her involvement in Dr. Drew's TV show Celebrity Rehab somehow contributed to her tragic demise.
She is the fifth contestant who appeared on the VH1 series to die in the past two years.
Instead, he claims the doomed couple both had bipolar disorder and a history of suicide attempts.
"This was almost inevitable," he says. "You have two people who have mental illness living together.
"A certain chain of events happened that just lead her down this path."
If you, or anyone you know, is struggling with thoughts of suicide, please immediately seek help -- you can speak with a skilled, trained counselor at a national Suicide Prevention Lifeline crisis center in your area, anytime 24/7 -- call 1-800-273-TALK (8255)