Mindy McCready's Tragic Last Days Leading Up To Her Suicide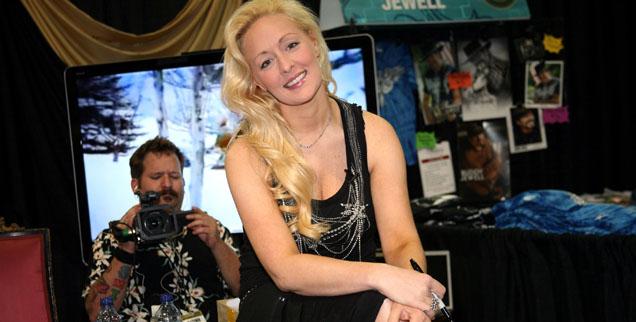 Mindy McCready's final tragic days were a haze of addiction, depression and despair, according to reports following the country singer's death at 37 from a self-inflicted gunshot wound on Sunday.
As RadarOnline.com previously reported, police said McCready shot herself in the head on the porch of her Heber Springs, Ark. home -- in the exact spot her 34-year-old boyfriend David Wilson was found dead Jan. 13 from a gunshot wound. (Investigators are looking into his death as a suicide.)
Article continues below advertisement
"I just keep telling myself that the more suffering that I go through, the greater character I'll have," she told the TODAY show following Wilson's death, adding she'd never been through such a painful experience. "He didn't just touch my heart. He touched my soul. He was my soulmate."
In the 36 days between Wilson's death and McCready's, the despondent singer was ordered into a treatment facility for mental health and alcohol abuse issues, after her father Tim gave a statement to the court detailing his daughter's substance abuse struggled in an effort to have her children removed from her care.
Tim told the court Mindy had stayed in bed for three weeks after Wilson's death, sleeping all day and mixing alcohol and prescription pills in the evening. He added she was "not bathing or even helping take care of her 2 children."
McCready entered the treatment facility for mental health and alcohol abuse issues Feb. 6, then left on Feb. 8 for an outpatient treatment center.
Elsewhere in the TODAY interview with NBC's Andrea Canning, Mindy denied killing Wilson; said he had not been unfaithful to her; and described the chilling last moments of his life.
Article continues below advertisement
"I just started screaming, calling 911," she said. "I lay down next to him and pleaded with him not to die. He responded ... with sounds."
In an eerie twist, McCready -- who fatally shot her dog prior to killing herself -- told NBC that the bullet that ended Wilson's life was found "in the dog's mouth.
"I didn't find the bullet, the dog did, I mean, that's a horrific thing to say, but it was in the dog's mouth," she said.
McCready's pal Shane Tallant told CBS the singer's suicide "obviously speaks on the pain that she was feeling, that, for whatever reason, she chose to go to the same location and do the same thing that he did."
McCready is survived by two children, Zander, 6, and Zayne, 9 months.
At this time, funeral arrangements are pending.
If you, or anyone you know, is struggling with thoughts of suicide, please immediately seek help -- you can speak with a skilled, trained counselor at a national Suicide Prevention Lifeline crisis center in your area, anytime 24/7 -- call 1-800-273-TALK (8255)