Stars Tweet Tributes To 'Dear Sweet Girl' Mindy McCready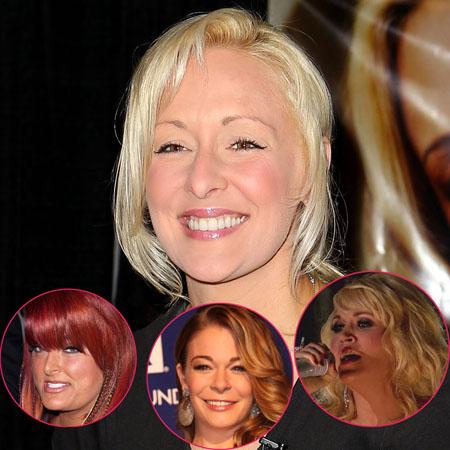 Many stars took to Twitter to pay tribute to late country singer Mindy McCready, whose troubled life came to an end at 37 Sunday, as police said she shot herself in the head at her Heber Springs, Ark. Home.
Carrie Underwood: I grew up listening to Mindy McCready...so sad for her family tonight. Many prayers are going out to them...
LeAnn Rimes: My heart goes out to Mindy McCready's family. I knew her well. It's a horribly tragedy. May peace be with her son's.
Article continues below advertisement
Wynonna Judd: Oh my! Mindy. Dear sweet girl. This is so sad. It just breaks my heart what addiction continues to take from this life. Addiction is a dis EASE & not a character flaw. When the pain becomes too much, it causes people to want that pain to stop. This is just so Unbelievable & so sad. God be with the family & those babies. Surround them with your grace & mercy.Sleep in Heavenly peace Mindy.
Clay Aiken: I listened admiringly to Mindy McCready growing up. May she finally be at peace and lend her beautiful voice to heaven's #tenthousandangels
Richard Marx: Such a drag to hear about Mindy McCready. Her poor children.
Melissa Gilbert: … Heartbreakingly sad.
Chely Wright: Really really sad to learn the news about Mindy McCready. I will pray for her children and I hope that people are gentle with her memory
As RadarOnline.com previously reported, McCready's body was found on the porch of at her home. She is survived by two children, Zander, 6, and Zayne, 9 months.
If you, or anyone you know, is struggling with thoughts of suicide, please immediately seek help -- you can speak with a skilled, trained counselor at a national Suicide Prevention Lifeline crisis center in your area, anytime 24/7 -- call 1-800-273-TALK (8255)