Mindy McCready Gives Birth To Baby Boy, Not Twins!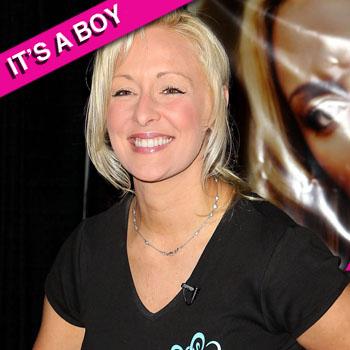 Mindy McCready is a mom again.
The 36-year-old singer gave birth to her second son Zayne on April 9, RadarOnline.com has learned. Zanye's dad is music producer David Wilson, McCready's beau of two years.
While McCready originally claimed she was expecting twins, her rep said the mistake was the result of a "misinterpreted sonogram that seemed to support her feelings and excitement."
The delivery marks the end of "a long and trying pregnancy," her rep said of the country singer, who has another boy named Zander with ex Billy McKnight. (The troubled talent lost custody of Zander in 2007 to her mother Gayle Inge.)
Article continues below advertisement
McCready's made headlines the past few years for all the wrong reasons: In addition to her fling with Roger Clemens, the Celebrity Rehab 3 alum was in hot water last fall when she illegally took her son Zander to Arkansas, purportedly hiding in a closet from officials who looked to take the boy back.
"I do not, and will not ever think, that the child who I carried for nine months, who I gave birth to in the hospital by myself ... that that would ever be breaking the law," she told ABC News of her rationale behind the move.