Mindy McCready Breaks Silence: 'What I Did Was To Protect My Child'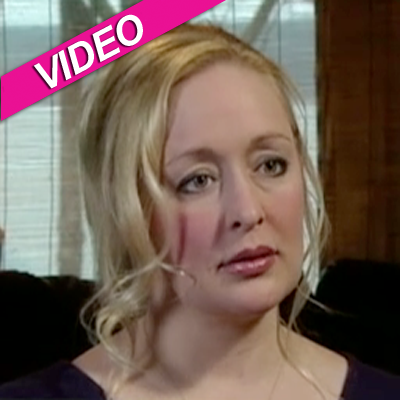 Mindy McCready, in her first interview since her son Zander was taken from her by U.S. Marshals after she left Florida with him -- told ABC News the 5-year-old boy was inconsolable when they were separated, and that the reason she took him was "to protect" him.
"What I did was to protect my child," she said, "and there's not a person in the world who will tell me I am wrong."
The country singer, 36, said when authorities found she and her son at her boyfriend David Wilson's Arkansas lake house Friday, the boy began screaming and crying for his mother.
Article continues below advertisement
"Please don't touch me, please don't touch me, please don't touch my mommy .... I want to be with my mommy!" McCready said Zander, 5, was screaming.
McCready's mother, Gayle Inge, has had custody of her son since 2007, but the country singer says she feels taking him was not illegal.
"I do not, and will not ever think, that the child who I carried for nine months, who I gave birth to in the hospital by myself ... that that would ever be breaking the law," she said.
As we previously reported, when she and her son disappeared, McCready -- who just announced she's pregnant with twins -- said on her Facebook page that reports of her parental abduction of her son were "lies."
Watch the video on RadarOnline.com
"FB Friends I know it has been a long time since you have heard from me... I have been fighting the Florida court system to protect my son, and bring him home," McCready wrote. "There is NO AMBER ALERT and my son is not missing ... Thanks Always.... Mindy."
Zander has been in foster care in Arkansas since Friday night; after her most recent court appearance Monday, McCready said things in the sealed case were moving in the right direction.
The full bombshell interview with McCready airs on Friday's edition of 20/20, beginning at 10/9c on ABC.