Exclusive
Boondock Saints Producer Chris Brinker Dead At 42, Unexpected Aortic Aneurysm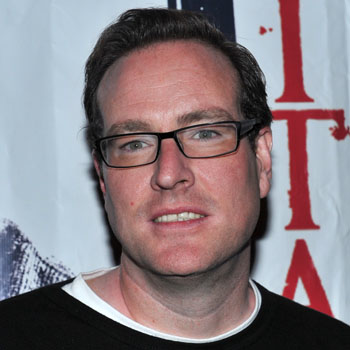 Boondock Saints producer Christopher Brinker tragically passed away unexpectedly in the early hours of Friday morning, RadarOnline.com is exclusively reporting.
The 42-year-old producer was rushed to a Marina Del Rey hospital late Thursday night after experiencing a sharp pain in his chest and then later transferred to Kaiser's Los Angeles Medical Center where his 4 a.m. surgery was unable to fix an aortic aneurysm he'd suffered.
Article continues below advertisement
"He went for surgery at 4 a.m. this morning and they were unable to fix the extensive damage he suffered from having an aortic aneurysm. It took him too long to get to a cardiac surgeon," Chris' brother Michael Brinker told RadarOnline.com in an exclusive interview.
"He went into multi-system failure. He basically bled internally and his intestines and organs were starved from oxygen."
Choking back tears, Michael said, "It was unexpected. He was completely unaware of the aneurysm."
Michael tells RadarOnline.com he and Chris were in Marina Del Rey wrapping on their latest project, Whiskey Bay, when the stabbing pain in his heart occurred.
"We were doing one pickup day and an hour before wrap he got a sharp pain in his chest and down his back and legs," Michael said.
"Chris came up to me and said, 'I don't feel right.'"
Chris is survived by his family and longtime fiancee, Erika Bruun-Anderson.