Exclusive
Jodi Arias Is So Crazy She's Enjoying Spotlight Of Death Penalty Trial, Says Friend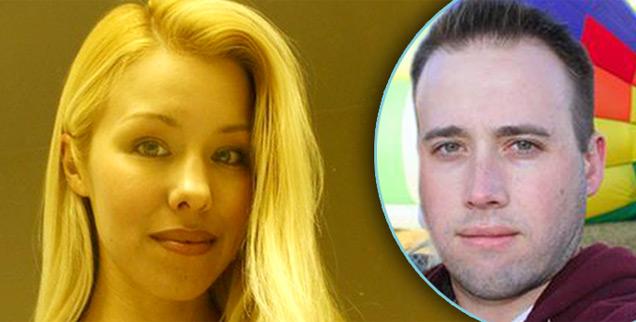 Jodie Arias is "crazy enough" that she's enjoying the spotlight of her death penalty trial and doesn't think killing ex boyfriend Travis Alexander is her fault, one of Travis' close friends tells RadarOnline.com in an exclusive interview.
Arias is facing the death penalty, charged with murdering Alexander in 2008. She has testified for six days as she and her defense team portray Alexander as sex-crazed, violent and leading a double life, even raising the specter of pedophilia.
Article continues below advertisement
But that portrayal is completely wrong, Travis' friend and former work colleague Jesse Macpherson tells RadarOnline.com. He wants Arias put to death and believes she's enjoying the attention of the trial!
"She makes up everything, she may have well of said she saw a leprechaun walk in riding on a unicorn," Jesse said.
"Part of me wants her to rot in jail for the rest of her life, so she actually does not have any relief or compensation for what she did. But another part of me thinks, 'Just put her out of her misery.'
"I do think she should get the death penalty."
Jesse and his wife met Jodi several times when they stayed with Travis. And while they had no inkling she was capable of killing their friend, they thought she was hiding something. Jesse is now convinced the killer loves the spotlight.
"Jodi is enjoying this," he told RadarOnline.com about her trial testimony. "She always dressed for attention, every time I ever met her, and she got it for sure and is now relishing the spotlight.
Article continues below advertisement
"She is enjoying the limelight and starring in her own movie – she loves taking the stage, and that's what it is for her in court.
"It is gross, sad, creepy and disgusting. She lies and then lies and lies and lies."
When Arias first took the stand she admitted to killing Alexander and said she did it out of self-defense. The trial resumes Tuesday after a week of explosive testimony from the 32-year-old, who gave graphic details about her sex life with Alexander, a seemingly devout Mormon.
Arias told the jury that Alexander tormented her emotionally and physically and an audiotape of a sexual fantasy-filled conversation between the two lovers was shocking.
Arias shot Alexander in the face, stabbed him 27 times and slit his throat.
"I honestly think that she is crazy enough to believe that she doesn't deserve this and it wasn't her fault," said Macpherson, from Redondo Beach, California, who along with his wife stayed with Travis in December 2007. They slept in the master bedroom and showered in the bathroom where Travis died was killed just six months later.
Article continues below advertisement
"My wife didn't like her (Jodi) from the start, we always got an odd vibe like she was hiding something," he explained. "But we live in Los Angeles and that is common here!
"Her eyes were creepy and she was distant and didn't seem like she was totally present. It seemed like she put on a happy, pretty look, but on the inside wasn't really happy."
As for allegations that Travis was a sexual deviant and a violent monster who tormented Jodi even after she moved back to California, Jesse and his wife never saw any sign of his disturbing dark side.
He told RadarOnline.com that out of the many encounters he, his wife and their friends had with Jodi, "never once did any one of us ever experience where she was hurt or abused or hit."
"There is no evidence that he abused her," Jesse continued. "You can make up stories and try to deface his character and turn him into a sexual deviant but there is nothing to support it other than they were in a sexual, consenting relationship."