'Ape Woman' And 'Ugliest Alive Circus Freak' Finally Gets To Rest In Peace 150 Years After Death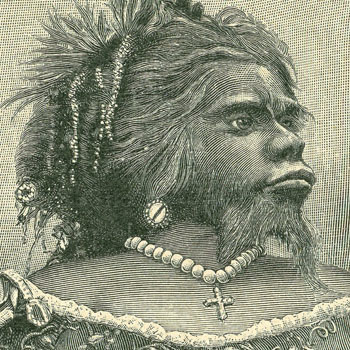 She spent her tragic life being shuttled between circuses and sideshows after being dubbed a freak of nature, "Ape Woman" and the "Ugliest Woman In The World," but now an indigenous Mexican is finally being buried 150 years after she died.
Born in 1834, Julia Pastrana suffered from hypertrichosis and gingival hyperplasia, rare genetic disorders that gave her copious facial hair and a thick-set jaw, reported the Guardian.co.uk.
Article continues below advertisement
The poor 20-year-old was plucked from her homeland in the Pacific coast state of Sinaloa and dragged around the U.S. and Europe by showman Theodore Lent, who had her not only dance and sing, but ultimately marry him.
The couple went on to have a son together but Pastrana developed a high fever and both mother and child sadly died in childbirth in Moscow, Russia in 1860 -- however, the humiliation continued even after her untimely passing -- as her body was paraded around as a curiosity for years after, until her remains finally ended up in a warehouse at Norway's University of Oslo.
"Imagine the aggression and cruelty of humankind she had to face, and how she overcame it. It's a very dignified story," said Mario Lopez, the governor of Sinaloa who lobbied to have her remains repatriated to her home state for burial.
Following a hard-fought campaign to return Julia to her homeland, she received a long overdue Catholic mass in a local church and her coffin was carried to the town cemetery and buried as a band played traditional music.
Article continues below advertisement
"Julia has been reborn among us. Let us never see another woman be turned into an object of commerce," Saul Rubio Ayala, mayor of her hometown of Sinaloa de Leyva, said at the emotional memorial.
Pastrana's body was among the hundreds of thousands of remains retrieved from cultural institutions in the U.S., Europe and Australia in an effort by anthropologists, archeologists and curators to confront the the colonial legacies of their disciplines.