Who Is Mexican Drug Lord Joaquin 'Shorty' Guzman? 7 Things You Didn't Know About Chicago's Public Enemy No. 1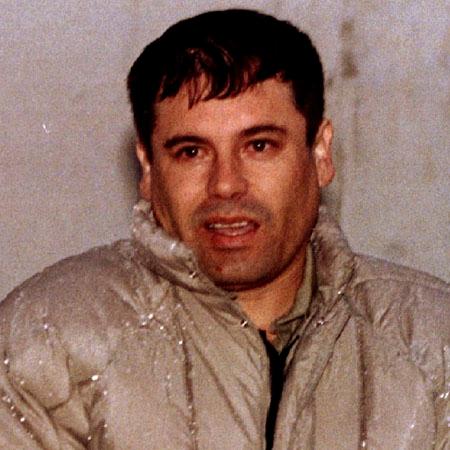 He just replaced Al Capone as Chicago's Public Enemy No. 1. On Thursday it was announced that Mexican drug kingpin Joaquin "Shorty" Guzman has topped the list of baddies that the Chicago Criminal Commission and the Drug Enforcement Administration would like to capture.
RadarOnline.com has compiled a list of seven things you didn't know about the Sinaloa drug cartel boss who's trafficking has been directly linked to the city's rising homicide rates and gang warfare.
Article continues below advertisement
7. His birthdate: The U.S. and Mexican governments, and Interpol (the International Criminal Police Organization) all want to capture Guzman and put him behind bars. But no one can agree upon his true birthdate. Sources say he was either born on December 25, 1954 or April 4, 1957 meaning he is either 58 or 55.
6. Reward: A $7 million reward is being offered for information leading to Shorty's (or as he is known in Spanish - El Chapo's) arrest. The U.S. government is offering $5 million, while Mexico is offering the rest.
5. The Godfather: According to the DEA he is the "leading drug trafficker of all time" even surpassing the reputation of notorious Colombian drug lord Pablo Escobar who was responsible for much of the cocaine imported into the U.S. in the 1980s. "With Chapo, he not only has the importation of cocaine but marijuana, heroin, and methamphetamine, and he is exporting them not only to the U.S. but to Asia and Europe," a senior DEA official told Forbes magazine. "He is the godfather of the drug world."
Article continues below advertisement
4. Money, Money, Money: Forbes has listed Guzman as one of the most powerful people in the world every year since 2009. According to Forbes he is a "billionaire" who is responsible for an estimated 70,000 dead "in the ongoing Mexican drug war."
3. Prison Break: Guzman was captured in Guatemala on June 1993 and extradited to Mexico where he was sentenced to more than 20 years for drug trafficking, criminal association and bribery charges. But he made a dramatic escape in January 2001 after a prison guard allegedly opened his electronically operated cell door. Hidden inside a laundry cart, the 5ft 6in drug lord was apparently rolled through several prison doors and driven out of the town while lying in the trunk of a car. According to local authorities 78 people have been implicated in his escape plan.
2. Dinner's On Me: On at least two occasions in 2005 Guzman reportedly dined in plain sight at two restaurants, after having his bodyguards lock the doors preventing anyone from getting in or out while he ate. They also allegedly confiscated all cell phones. In exchange, he paid for everyone's meal.
1. The Family: Guzman reportedly has nine children including 18-month-old twins girls with his third wife Emma Coronel Aispuro, a U.S. citizen and former beauty queen he married in 2007 when she was just 18.