MTV Considering Canceling Teen Mom 2 Over 'Liability' Jenelle Evans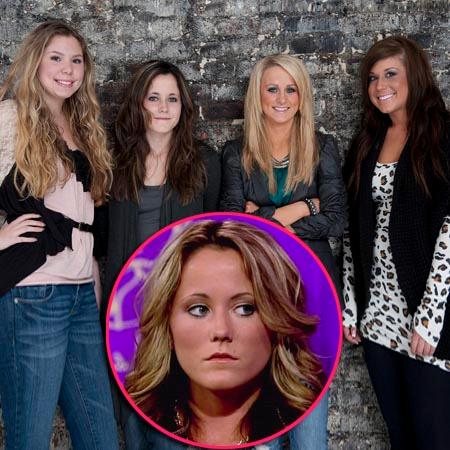 MTV might take rash options in their bid to deboard the Jenelle Evans roller coaster ride, according to a new report.
Insiders tell E! that Teen Mom 2, the show that made the 21-year-old famous, is "definitely on its way out" following weeks of chaos revolving around the North Carolina wild child, who the network considers "too much of a liability" to work with at this point.
"The way she's going, she could literally die and MTV will be blamed for it," an insider told E!, adding that MTV "should have just taken away all her Twitters and Facebooks" as a remedy to her ongoing chaos.
Article continues below advertisement
As previously reported, an insider close to the wayward reality star told RadarOnline.com last Wednesday that whispers of the show's imminent cancellation remain only "a rumor."
And, MTV said in a statement, "No decision has been made yet regarding a fifth season of Teen Mom 2, but the network is planning to air the fourth season this year and will announce the premiere date soon."
In the last two months, Jenelle has - in chronological order - gotten pregnant, wed bad boy boyfriend Courtland Rogers in a shotgun wedding, had a miscarriage, filed assault charges against Courtland and then publicly dumped him.
All of the drama - punctuated by online scandals such as Twitter battles and leaked nude photos - have persuaded MTV to cut its losses with the mercurial mom, E! is reporting.
In her time as a Teen Mom, Jenelle's been arrested seven times, accused of offenses ranging from breaking and entering, to assault, to violation of probation, to possession of drugs.
Keep checking back on RadarOnline.com for new developments in this story.