Pregnant Jenelle Evans Smoking Dope, Says Ex Gary Head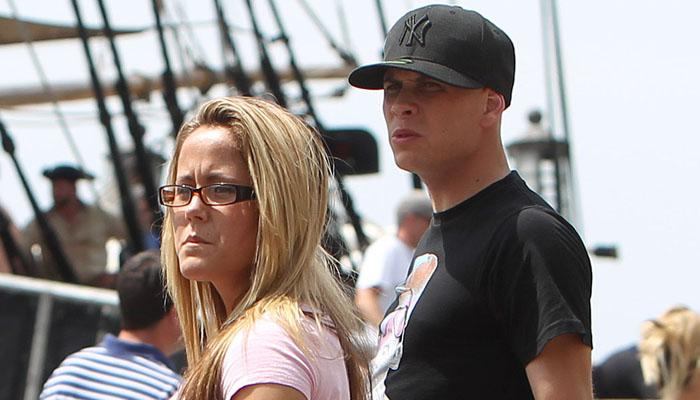 Jenelle Evans' former fiance Gary Head claims the pregnant MTV star is smoking marijuana while pregnant in a shocking new video and RadarOnline.com has all the details.
Gary, 24, did a video chat Monday on a live streaming website called Stickam in which he answered fan questions about Jenelle and revealed that she would be coming to stay with him during her "time out" from hubby Courtland Rogers.
"I was like, hey, get on camera," Gary said explaining a conversation he had with Jenelle.
Article continues below advertisement
"Jenelle was…and she was like, 'I'm out in the car smoking a blunt.'"
As RadarOnline.com exclusively reported last week, Jenelle is pregnant with Courtland's baby and is currently seven weeks along.
When asked if Gary would have sex with Jenelle when she's over at his place he said he'd be too scared because of the men and drugs she's had in her life.
"I doubt very seriously I'll have sex with Jenelle. Doubt it. If I'd have known Jenelle back when I was with Jenelle, probably yeah. I'd probably f**k Jenelle still," he said.
"But now, after the whole Kieffer, the heroin, the Courtland…no, I wouldn't have sex with Jenelle now. I'd be scared to."
Gary also claimed that Jenelle's own mother, Barbara Evans, supported her decision to go stay with him.
"Jenelle said that she needed a place to like, hide… She told Barbara today that she was coming here and even Barbara approved of it. Barbara was like, 'I think that's great,'" he said on the video.
Article continues below advertisement
"So whatever Courtland's doing over there, his end of the stick, he's not doing something right because Barbara gave her the green light."
However, despite Gary blowing the whistle on Jenelle doing drugs while she's pregnant — a pal close to the 21-year-old Teen Mom star claims it's not true.
"She swears she's not doing any drugs," the pal told RadarOnline.com.
And Courtland told RadarOnline.com when they found out she was pregnant, "Jenelle's not doing anything now. She's eating healthy and has even quit smoking."