Jenelle Evans Forced Into Rehab After Mom Caught Her 'Shooting Up'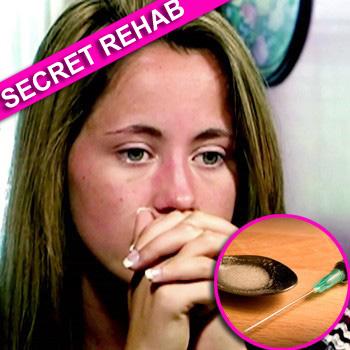 Article continues below advertisement
Ashleigh tells Star their mother, Barbara Evans, was prompted to make the bold move after noticing Jenelle was emaciated, with arms covered in track marks.
"My mom first realized Jenelle was doing heroin," Ashleigh tells Star, "when she walked into her house a month ago and saw her shooting up."
Jenelle, for her part, claims she entered a facility near Wilmington, North Carolina, in order to have ovarian cysts removed.
"I was in there for 8 cysts on my ovaries... the ambulance came to my house and got me," the North Carolina native, 20, wrote in a December 2 post on the social media site Sulia. "After going to one hospital I had to be transferred to a bigger one 4 hours away from my home."
A source told Star she witnessed Jenelle suffering through withdrawals while in the hospital.
And as if that wasn't enough drama, Jenelle's new husband Courtland Rogers has plenty going on himself, and not much of it good: After a Thanksgiving weekend car wreck, a source tells RadarOnline.com that Courtland was charged on Tuesday with obtaining of property by false pretenses, a felony in North Carolina.
Article continues below advertisement