Teen Mom Jenelle Evans Resurfaces After 7 Days As Drug Charges Persist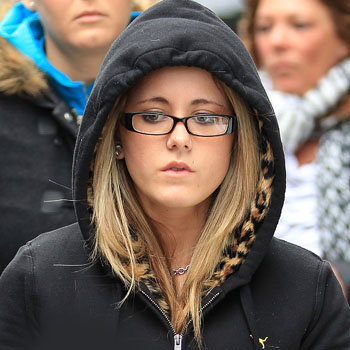 Article continues below advertisement
Jenelle's tweets from the past seven days mysteriously disappeared. On Friday, she resurfaced, tweeting, "Immmmm baccccckkkkk :P".
She was scheduled to be released from the hospital, as fans, friends and enemies speculated how and why several of her previous tweets disappeared Thursday.
That ignited more charges about Jenelle's alleged drug use, and one person claimed her boyfriend was using the star's account as Jenelle was treated for drugs.
Jenelle's former best friend and roommate Allison said that she witnessed Jenelle using heroin.
A woman claiming to be near Jenelle in the hospital also charged she was in for heroin use.
Controversy also swarmed around Jenelle's fiancé Courtland Rogers after Ashleigh accused him of wrecking Jenelle's car, and then proved it with a photograph.
Another person released a message exchange purporting to show Courtland begging to borrow $800 until he receives his next MTV check.
Article continues below advertisement
Teen Mom Jenelle Evans Facing Surgery