'Teen Mom' Jenelle Evans Admits Smoking Out Of Pipe Harmed Her Lungs As Heroin Charges Persist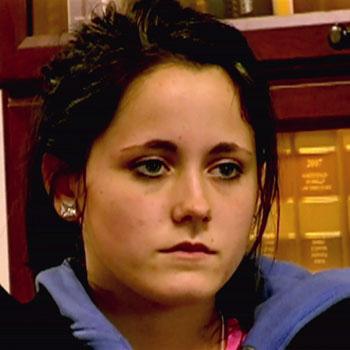 By David Perel - Executive Vice President/Managing Editor RadarOnline.com
The controversy surrounding Teen Mom star Jenelle Evans never ends as the reality star has now admitted one reason she was hospitalized last week was due to lung damage from smoking out of a "toxic wooden pipe."
And no, she wasn't smoking tobacco.
Dogged by accusations that she has been using heroin, Evans was uncharacteristically silent last week but is back full force, taking on her enemies via social media.
Article continues below advertisement
About her hospital stay, the teen mom claims: "I was in there for eight cysts on my ovaries. Right one as big as a golf ball. The ambulance came to my house and got me.
"After going to one hospital I had to be transferred to a bigger one four hours away from my home. Long story short I had immediate surgery to get rid of those cysts."
She then admits: "…also had lung work done do sic to smoking out of kieffers TOXIC wooden pipes. Still having to go back to chapel hill next week to get more lab work done." (Kieffer Delp is her ex, who was selling pipes via a website at one point.)
Jenelle's ex roommate Ashleigh and a woman in the hospital both claimed the MTV star has used heroin extensively, as RadarOnline.com reported. And while Jenelle is strongly denying that, not everyone is buying her story.
"You're the biggest heroin addict ever and a sorry excuse for a 'mom,' one person tweeted to her as Jenelle offered her version of the truth.
Evans also attacked her own sister, hinting that she has been spreading lies. She told one person on Twitter: "…and now my psychopath sister that pulls out her hair and wears wigs lies and u believe? Gullible."
Article continues below advertisement