Jenelle Evans Explodes At Cheating Hubby! She Won't Take Him Back Now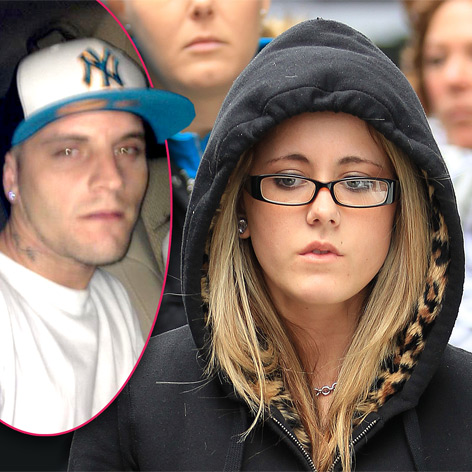 Jenelle Evans has had enough! The Teen Mom star has exploded on her husband, and RadarOnline.com has exclusively learned that she hasn't forgiven her him for his drunken night out!
"Jenelle still is really mad at me," her estranged husband Courtland Rogers told RadarOnline.com.
"But I love her, and I want to make things right with my wife," he said about Jenelle, who is pregnant with his child.
"She is really, really mad, and I'm scared about it this time," Courtland said.
Article continues below advertisement
The Teen Mom star ranted on Twitter Tuesday morning, writing: "The RUDEST way I ever woke up in my life."
She even changed her profile picture from one with her smiling with Courtland to just one of her alone.
Seven weeks pregnant, Jenelle and Courtland got into a nasty fight after she accused him of cheating after he got drunk at a bar late Sunday night, and she says she still hasn't forgiven him.
"No one will ever understand how bad he hurt my feelings, and now I get woken up to bullsh*t out of a dead sleep."