Sympathy For The Devil? Josh Brolin Admits He Feels 'A Modicum Of Pain' For 'Batman Shooter' James Holmes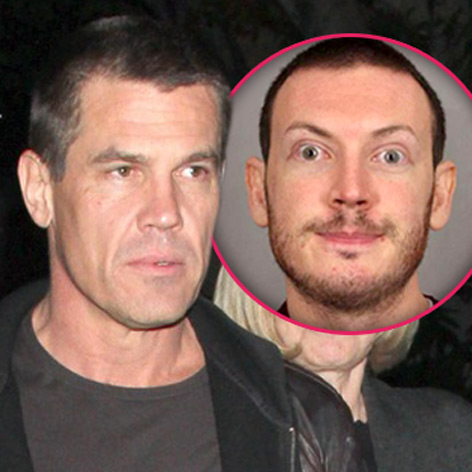 Josh Brolin isn't shy about sharing his controversial thoughts when it comes to a notorious accused killer.
The Gangster Squad star, who was interviewed by Men's Journal one day after "Batman shooter" James Holmes was arrested following a shocking Aurora, Colorado movie theater massacre, opened up about the horrific event and admitted he feels pain for the alleged perpetrator.
"I'm f**king stunned. I'm blown away," Brolin confessed. "When I woke up to that, I immediately started crying, and the stresses of my life immediately became irrelevant, meaningless confetti. I mean, f**king Christ."
Article continues below advertisement
Brolin, whose violent, gun heavy movie was forced to be postponed after the shooting so it could create an alternative ending that didn't feature a similar movie theater massacre, went on to speculate about the psychology behind such a shocking act.
"It's weird, though. I feel a modicum of pain for the perpetrator," he candidly admitted.
"What happened to this kid to put him in that position? Is he truly mentally deranged? Was he born that way? Is he a John Wayne Gacy? A Ted Bundy? Is it about abuse? Neglect? An insatiable need for instant gratification? Is it about – you know what I mean? I go through this whole plethora of possibilities."
In the incredibly revealing interview Brolin also talked about the shocking death of his mother and his drug and alcohol fueled youth.
Meanwhile, as RadarOnline.com previously reported, Colorado District Judge William Sylvester ruled Thursday night that Holmes is mentally competent to stand trial.
Sylvester said prosecutors had provided ample evidence to charge the 25-year-old with multiple counts of first-degree murder and attempted murder in the July 20 massacre that left 12 people dead and 70 injured during a midnight showing of The Dark Knight Rises.
Article continues below advertisement
Holmes is expected to enter a plea to the charges when he next appears in court on March 12. He could face the death penalty if convicted of first-degree murder, though prosecutors have yet to elaborate on what type of sentence they're aiming for.
Should Holmes enter a plea of not guilty by reason of insanity — and be found not guilty under those grounds – he'd be committed to a mental hospital.
RELATED STORIES: