Josh Brolin Reveals His Mother's Tragic Death 'Liberated' Him From Path Of Self-Destruction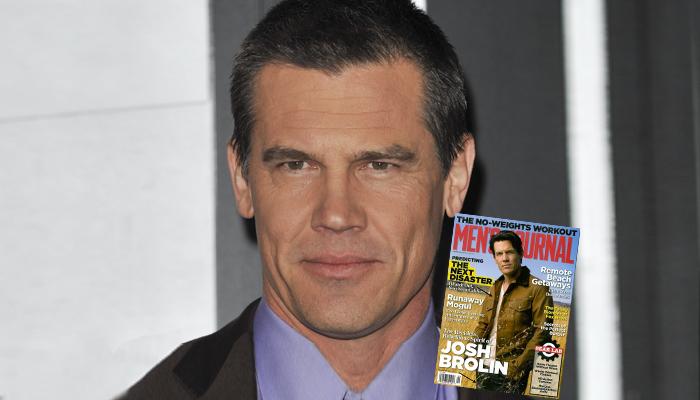 Josh Brolin, whose mother, Jane Agee, died after getting into a car crash on his 27th birthday, opens up in the February 2013 issue of Men's Journal about the pain, suffering and subsequent liberation from his self-destructive ways, following her untimely and shocking death, and RadarOnline.com has the details.
Brolin admits that Agee wasn't the traditional mother.
"She was a different kind of lady," he explains. "She was very extreme, in every kind of way, and sometimes I'll write about extreme situations we were in, like us drinking in church together, or her pulling a gun on some dude. She was a real character. Her maternal force wasn't typical at all."
Article continues below advertisement
Agee, who divorced Josh's father, James Brolin when the actor was only 16, crashed into a tree on her son's 27th birthday and died the next day, leaving him to deal with the confusion of the timing and the fact that he never got to say goodbye.
"Um, you know, it, uh, you know, it's too…," he attempts to explain when asked about how he processed the fact that the horrific car crash happened on his birthday. "I mean, the odds, man, what are the f**king odds? It just doesn't happen. It just doesn't happen. It just doesn't happen.
"My father thinks she was avoiding a deer," Brolin says. "But she was a drinker, and she'd pulled a .22 rifle on her boyfriend that night and went after him, and I think she was reaching for her cell phone and overcompensated."
Brolin, who always called his mother on his birthday and sent her flowers saying, 'Thanks for this life,' didn't get a chance to speak to her before her death on that day.
"She called me and got my answering machine with a trick message on it that was like, 'Oh, hey, what's up? I can't hear you very well. Who is this?' And she started laughing hysterically. That's the last I heard from my mom. Four hours later, she was dead."
Article continues below advertisement
Brolin confesses he saved the tape, and still listens to it.
Josh Brolin Explains His Drunken Arrest: 'New Year's… That's What Happened!'
"Yes, I still have the message. It's in storage. I put it away after awhile, because I was listening to it too much. I adored her. I miss her terribly," he says.
After his mom's death, Brolin admits he went on a downward spiral.
"For two years after that, I was lost and just spinning," he reveals, explaining that his mother's love came out mostly when he got himself into trouble, mentioning the significance of "a little smile" that she gave him when he was in jail once.
"Her love for me was hugely, hugely conditional, so it all comes down to that moment and me spending all my days trying to re-create that moment, putting myself in positions of self-destruction. I succumbed to that. And the truth is, although my mom being around was fantastic, after her death, I didn't have to live up to that anymore. I was liberated. I matured."