'Dark Knight' Shooter James Holmes Said Evil Therapist Programmed Him To Kill, Claims Inmate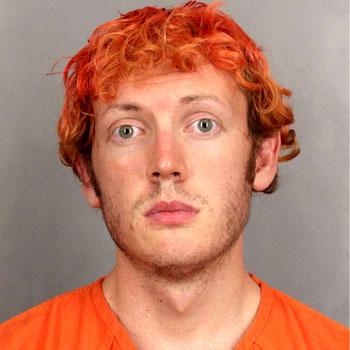 James Holmes, the man who killed 12 and filled a Colorado movie theater showing The Dark Knight with gunfire, said an evil therapist programmed him to kill, according to a fellow inmate.
Steven Unruh claims he had a four-hour conversation with Holmes on July 20 in jail. Holmes allegedly told Unruh that an evil therapist "programmed" him to kill.
Holmes, 24, had been seeing a therapist who warned a law enforcement official that he could be dangerous.
Article continues below advertisement
"He felt like he was in a video game," Unruh told DenverWestword.
Unruh's story is intriguing because Holmes' motive – if any – for the shootings is still unclear. But prison officials say it would have been virtually impossible for Unruh to have had the contact with Holmes that he claims.
Captain Vince Sauter of the Arapahoe County Sheriff's Office toldWestword that the physical layout of the booking area would have prevented much discussion between Holmes and Unruh.
"Even if they were in booking at the same time, they couldn't shout from one cell to another like that. For someone to say they were communicating with this person -- it can't happen," Sauter told Westword.
But Unruh still claims Holmes told him that "he wasn't on his meds" and "nobody would help him."
He added: "When he got out to his car, he wasn't programmed no more. It sounded kind of crazy. He was trying to run it by me, basically."
Article continues below advertisement
Unruh said he knows people will try to discredit his story. He has a history of drug and theft charges and served six years for methamphetamine and fraud convictions, according to Westword.
He described Holmes slamming his own head into a wall and then shouting to him.
One of his most intriguing claims is that Holmes said he walked up and down the aisle of the theater several times before he began shooting.