Batman Shooter Made Threats 'About Wanting To Kill People' Months Before The Massacre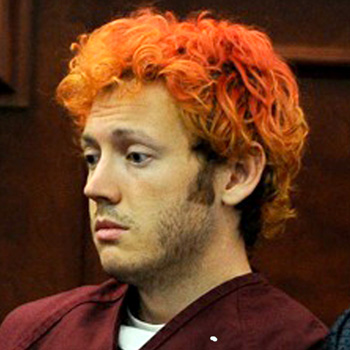 By Debbie Emery - RadarOnline.com Reporter
Colorado shooting suspect James Holmes warned a classmate that he wanted to kill people four months before the massacre, according to court records filed on Friday.
The revelation came from prosecutors who are seeking access to the former PhD student's records from the University of Colorado Denver's neuroscience graduate program, reported the Huffington Post.
Holmes allegedly "had conversations with a classmate about wanting to kill people in March 2012, and that he would do so when his life was over," attorneys for the state wrote.
Article continues below advertisement
They also revealed that Holmes left the program in June after also making unspecified threats to a professor that month and failing his year-end final.
As RadarOnline.com previously reported, the 24-year-old, who is accused of killing 12 and wounding 58 during a premiere showing of The Dark Knight Rises last month, has been in solitary confinement at the Arapahoe County Sheriff's Office Detention Facility in Centennial, Colorado since the deadly attack.
Around the same time as the dark conversation, Holmes began receiving "a high volume of deliveries" at both his home and university addresses, according to Aurora Police Chief Dan Oates, who did not reveal what they contained but said the shooter had ordered thousands of rounds of ammunition.
The latest development in the puzzling case is the earliest sign of disturbance in the psyche of the man who was described as "quiet and easy-going."
Article continues below advertisement
Holmes' attorneys are desperately trying to block the prosecution from having access to the college records, with his defense lawyer, Daniel King, having previously said the suspect is mentally ill and was seeing a psychiatrist at the university, which is assumed to set up a possible insanity defense.
A possible motive suggested on Thursday is that the normal high achiever was angry that he was failing school, and "at the same time he's buying an enormous amount of ammunition, body armor and explosives," said Chief Deputy District Attorney Karen Pearson.