Exclusive
Batman Shooter 'Has Psychotic Disorder Causing Extreme Grandiose Delusions,' Says Psychologist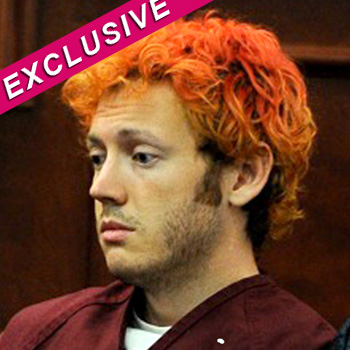 Article continues below advertisement
"Holmes' identification with Batman's The Joker and his recent hair-dying episode suggest that he sees himself as a character playing out his role in a real-life, worldwide theater," explained Dr. Meyers.
"His attempts to prepare months in advance for the massacre and to allegedly rig his apartment with explosives suggest that this is a man who can be cognitively organized," which is the type of behavior often seen with schizophrenics who have the paranoid type of the disorder.
As RadarOnline.com previously reported, Holmes, accused of killing 12 and wounding 58 during a premiere showing of The Dark Knight Rises, showed up in the Centennial, Colorado court with reddish orange hair as expected.
"It's important for people to understand that they should not be fooled by the meaning of the fact that he was apparently a successful student who won a spot in a doctoral program," Dr. Meyers told RadarOnline.com.
Article continues below advertisement
"Deeper exploration of his history – with interviews with friends, teachers, and others – will most likely reveal that his behavior was odd or out of step with social expectations for a while. Though some of this information has just begun to come out, we've only touched the surface of what will ultimately be revealed about his troubled inner life."
The California-native is being considered for first degree murder, which is a class one felony — and while he would normally be entitled to bail, Holmes is to be held on a no bail bond. He will be formally charged on Monday, July 30.